Game of Thrones Season 5 Spoilers: Episode 4 Scenes Featuring Daenerys Targaryen Revealed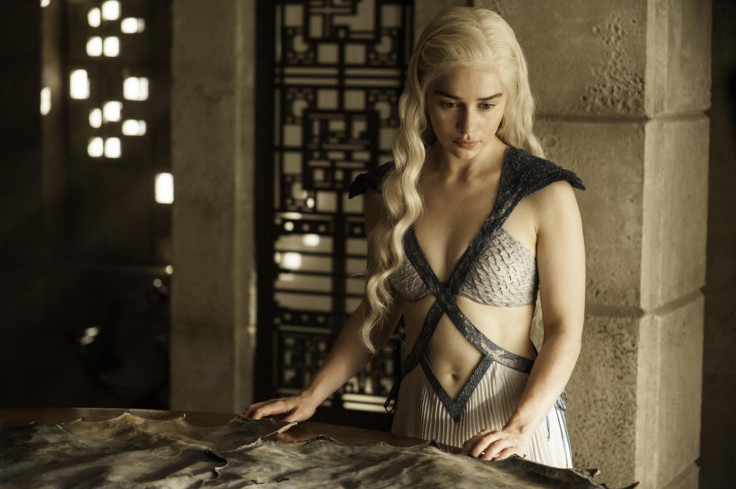 Game of Thrones Season 5 will not premiere until next year but anxious fans of the HBO blockbuster fantasy series have something to rejoice for now.
The filming for season 5 is currently underway in Spilt, Croatia and some latest onset images spill some clues about Daenerys Targaryen's major war in the slave city of Meereen.
According to the fan website Watchers on the Wall, the filming for the scenes in Merren, Braavos continues in the Croatian city.
The crew is currently filming a major scene for the fourth episode revolving around some danger looming over the Khaleesi after she sentenced a slave to death, triggering a chaos in her slave city.
The website's report reads:
"Daario performs the execution, after which chaos erupts. Both parties shout and clash, with only the Unsullied to protect Daenerys and escort her away from the conflict. The scene is apparently lengthy, and will take place in the fourth episode."
Watchers of the Wall also reported that the character who will face the death sentence is Luther, a fierce looking head slaver famous for his cruelty.
The mother of dragons is reportedly facing big issues in Meereen as she is trying to abort slavery while the former slave masters are trying to interrupt her ruling by creating political conflicts.
This will result in huge chaos among both supporters and will threaten Daenerys to death.
Season 5 is expected to feature Tyrion voyage to find more supporters to avenge the insults he braved due to his sister Cersei.
According to the George R R Martin written novel, the dwarf Lannister will find his way through Meereen and will form an alliance with the dragon mother.
Game of Thrones Season 5 will premiere next year on HBO.
© Copyright IBTimes 2023. All rights reserved.