It looks as though Game of Thrones' "All Men Must Die" slogan might just come true to haunt the show's loyal fans.
Game of Thrones writer George R.R. Martin has teased about "bloodshed" in Season 5 and apparently plans to write off a lot of important character in the upcoming season.
While appearing at a roundtable event in London with author Robin Hobb, Martin dropped the bombshell that he is preparing some serious bloodshed in the next Ice and Fire series, reported Buzzfeed.
"I have a large number of important characters who I switch between to tell the entirety of the story, and that limits who I can kill," Martin said at an event in London.
"The way my books are structured, everyone was together, then they all went their separate ways and the story deltas out like that," Martin explained, "And now it's getting to the point where the story is beginning to delta back in, and the viewpoint characters are occasionally meeting up with each other now and being in the same point at the same time, which gives me a lot more flexibility for killing people."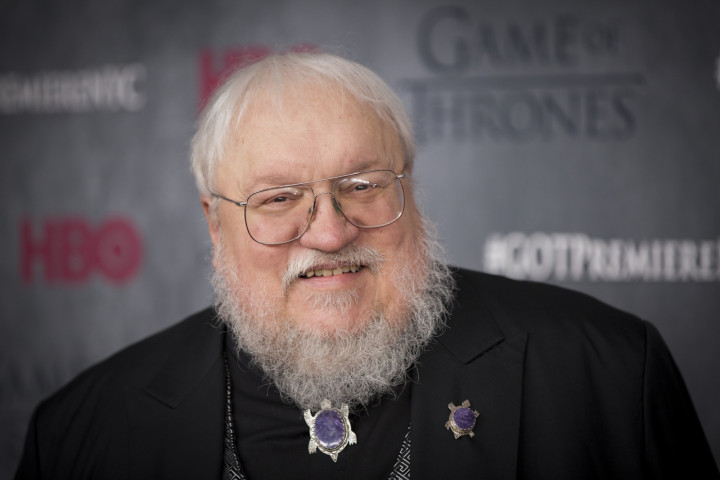 Characters like Arya Stark, Daenerys Targaryen, Bran Stark, and Jon Snow are all likely to play an essential role in the events leading up to the series finale, and have so far been kept safe - but once their role is over, they could well be killed off.
Martin reminded the fans that the series wouldn't be compelling without all its twists, turns, and untimely deaths.
"I could have written a story about a well-adjusted family," the author said.
"Ned Stark comes down to King's Landing and takes over and solves all their problems. Would that have been as exciting?" he questioned.
But which of your favourite characters will be marching to their certain death and who will ultimately win the "Game of Thrones?"
Game of thrones Season 5 will be based mostly on the contents of books four and five of the A Song of Ice and Fire series - A Feast for Crows and A Dance with Dragons.