Spanish low-cost carrier Vueling is letting its customers "travel" from the 7 Kingdoms and the 9 Free-cities of the popular HBO TV series Game of Thrones to real European destinations.
A quick look at the Vueling website's departures country shows Casterly Rock, Kingslanding and Winterfell in Westeros among the places of departure, along with other Essos Free-Cities such as Braavos and Pentos - directly from the imagination of the best-selling author George R.R. Martin.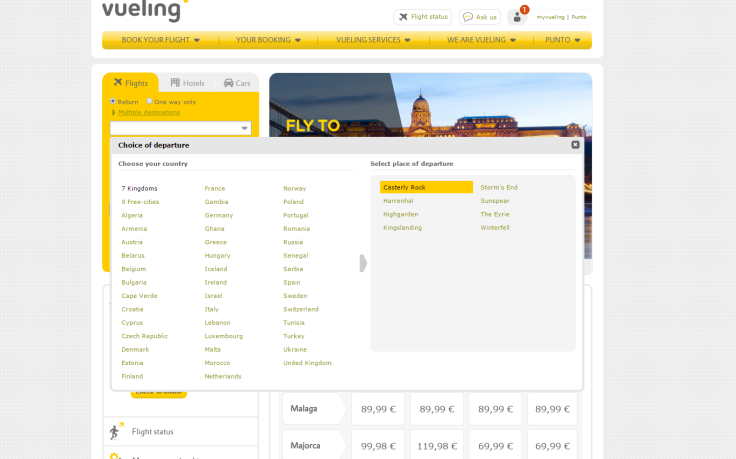 After picking up some random European destination - such as Barcelona - the website leads you into another window reading: "You don't have to fly to the 7 Kingdoms and cross the Narrow Sea on a dragon–Vueling will take you!".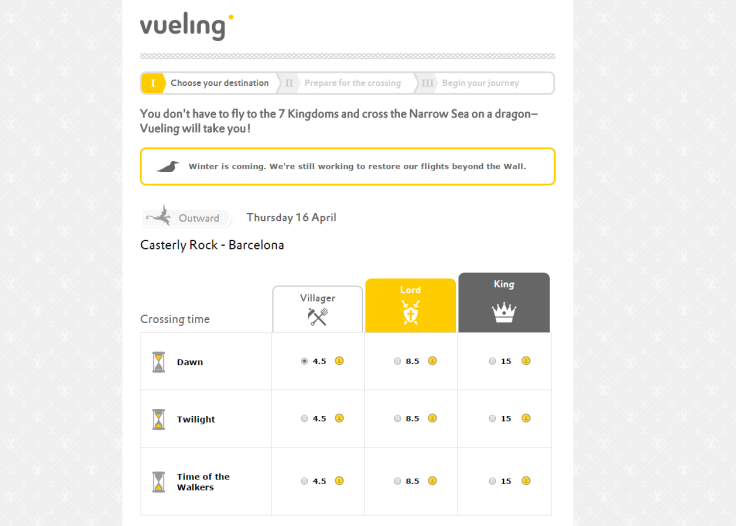 The journey in the popular medieval fantasy epic continues in another window where the customer needs to insert their personal details as well as the family of belonging - be it Stark, Baratheon, or even Lannister. You can even customise your journey selecting the Iron Throne or a travel insurance costing just 5 Silver Stags.
"Just like the Mother of Dragons, you too can be escorted by Unsullied Warriors," it says, with reference to the beloved character of Daenerys Targaryen, played by Emilia Clarke in the TV series.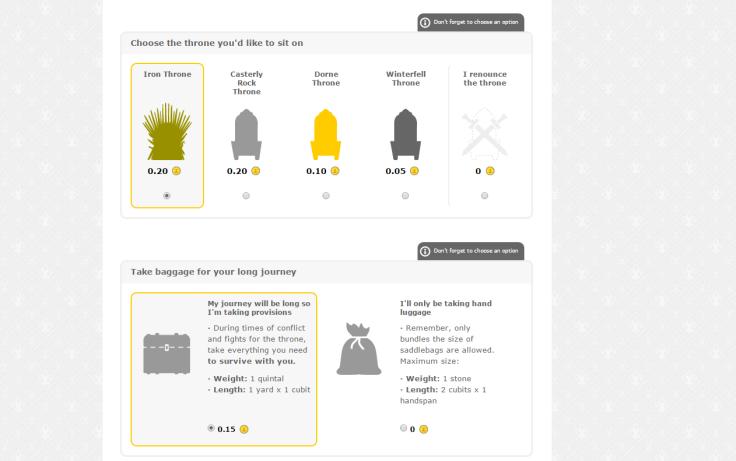 And here's the booking completed. Have a safe journey!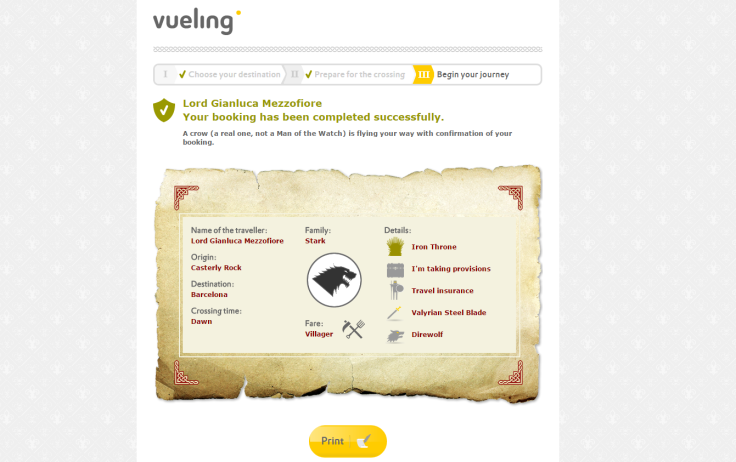 The hugely anticipated opening episode of season five of Game of Thrones was aired for the first time in the US on HBO on Sunday evening (12 April).
The first four episodes of the latest season were leaked online ahead of the opening episode.
The highest proportion of downloaders were located in the US and UK according to information from TorrentFreak, followed by India, Canada and France.
Dubbing this one of the most "prominent leaks in history" the website explained that the leaked files originated from a review copy of the new show and were first put online on 11 April before quickly spreading online once they reached the mainstream media.