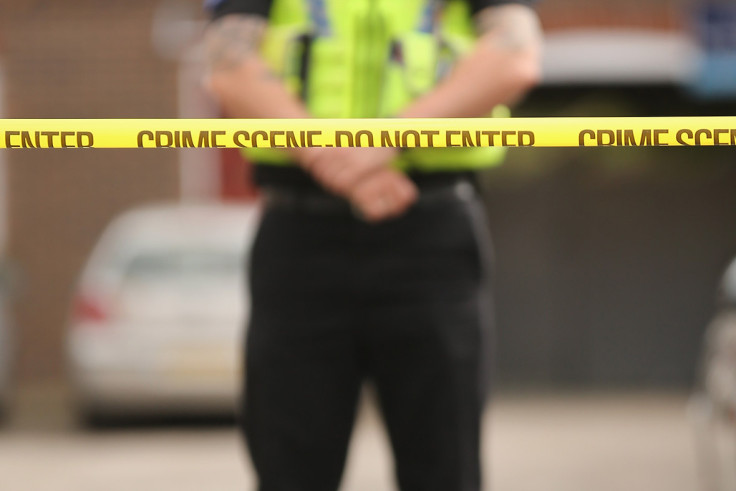 A notorious gang leader who accidentally shot himself in the groin and had to have a testicle removed is facing jail time.
Scott Benjamin, who is also known as "Shredder," was badly injured when the shotgun inadvertently fired at a house in the English city of Walsall, West Midlands on 4 January.
According to the Mirror, the former cage fighter was taken to hospital with blood gushing from his groin. He required surgery, which involved the removal of one of his testicles.
Benjamin allegedly had his finger on the trigger of the weapon when it accidentally went off, Birmingham Crown Court heard on Wednesday (28 June). Shotgun pellets were later found embedded in the road outside the home after the gun was also fired out of a window.
The 30-year-old from Solihull, West Midlands, pleaded guilty to possession of two sawn-off shotguns.
"This defendant does not present with the sort of treatable mental illness that would prevent his receiving an immediate custodial sentence," Judge Kristina Montgomery QC said. She added to Benjamin she said: "The court requires assistance to determine what risk you will pose to the public upon your eventual release and whether you should be given an extended sentence."
Niall Skinner, who was defending, noted: "The facts of this case are particularly unusual. He was sentenced to six years for a like offence in 2011."
The court heard that Benjamin led a gang called the Pendeford Crew and had served a six-year sentence for gun possession. He was incarcerated in 2011 after authorities discovered a pistol loaded with seven bullets under a bed at his then girlfriend's Wolverhampton, West Midlands home.
Benjamin admitted to possessing the firearm and ammunition, which was modified to explode on impact, and claimed he was looking after it for a criminal associate. According to the MailOnline, police previously told a court that Benjamin was linked to gang crime across the Midlands.