Armed Gang Film Rape of Wife in Indian Village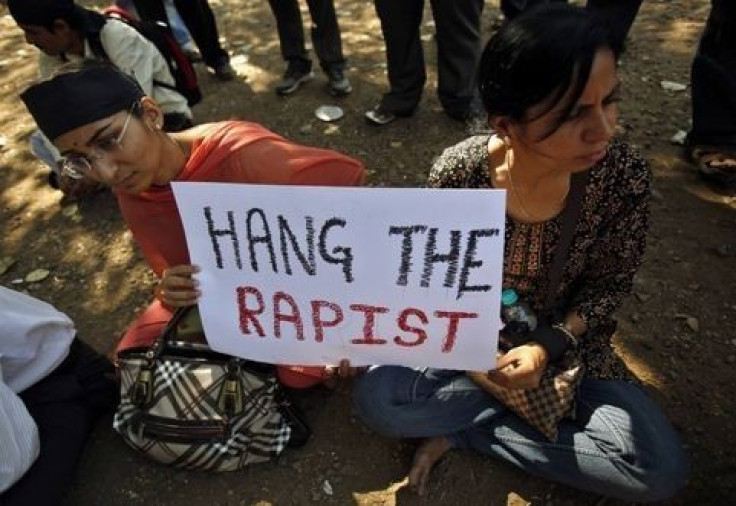 Four men in India have filmed themselves gang raping a woman at gunpoint in her own home.
A 30-year-old woman said the men entered her house in Sikri village, in the district of Muzaffarnagar, and attacked her.
The men are believed to have made a film of the attack and are currently being sought by police.
The victim said the group forced their way into her home while her husband was out and raped her at gun point.
She has been sent for a medical examination and police have identified the four attackers, who are currently absconding.
Muzaffarnagar is located in the Uttar Pradesh district west of Delhi. There have been a high number of gang rapes in the area recently.
A 15-year-old girl was beaten up, burned with cigarettes and then gang raped by one of her friends and his companions at the start of the month.
They drove her to an unknown area of Muzaffarnagar and took it in turns to rape her and later dumped her unconscious in a forest on the outskirts of the district.
A few days later, another 30-year-old woman was raped by two people at a school in the Maherbani village. A school guard was arrested after the attack.
On 11 February, Fourteen people were also found guilty of abducting and raping a 15-year-old girl in the area ten years ago.
The girl was kidnapped and gang raped in Basera village in 2003 after her brother eloped with a girl who belonged to a different community.
Five of the accused were found guilty of gang rape, while the other defendants were accused of abduction and other charges. The girl had been locked in a room, beaten and raped. The rapists were sentenced to life in prison.
The trial of the five men accused of raping and killing a 23-year-old medical student in New Delhi in December is currently taking place.
If found guilty, they face being executed. The attack on a moving bus sparked national fury at violence against women in the country.
Another man, who is 17, will be tried in a juvenile court. The maximum sentence he will receive is three years.
READ: Acapulco: 'I Was Gang Raped and Tortured and Mexican Authorities Did Nothing'
© Copyright IBTimes 2023. All rights reserved.