The gun crime capital of London can be revealed after an IBTimes UK investigation found which boroughs and wards had seen the most shootings in the past three years.
Between 2011-13 a total of 1,274 shootings were recorded across the 32 boroughs served by the Metropolitan Police Service.
Figures obtained under the Freedom of Information Act showed Lambeth had the highest number of shootings over the three year period with a total of 113.
It was followed by Lewisham, which had 80, and Newham, which had 77 shootings over the same period.
The figures also revealed that Coldharbour, in Lambeth, was the ward with the worst record for shootings, with 22 occurring between 2011 and 2013, 11 in 2011 alone.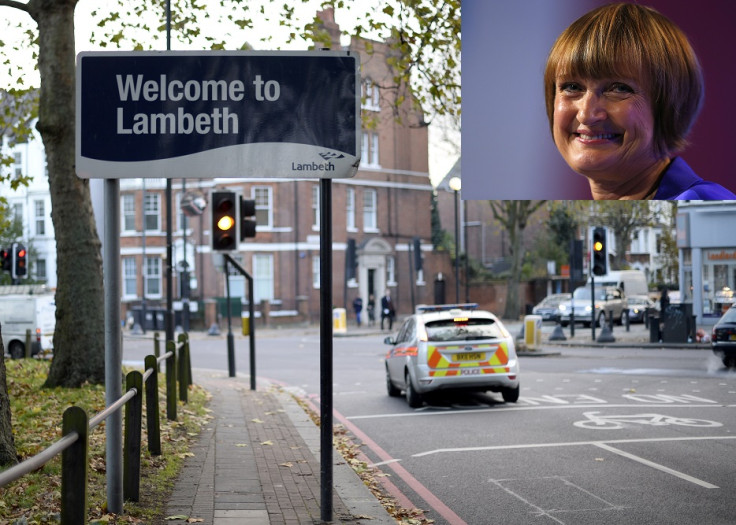 "Without a shadow of a doubt most of the shootings have been gang related," Jowell said.
"There has been a lot of gang on gang activity, which tends to focus on territory. It is a gang culture that exists and not a gun culture, 99% of people in Coldharbour would never dream of holding a gun.
"But there have been changes over the years because of three things: investment by the council, neighbourhood policing and work in schools.
"Lambeth council has invested in the environment. The Moorland estate was an easy place to hide for people with criminal motivations but now there is better lighting and tunnels have been widened.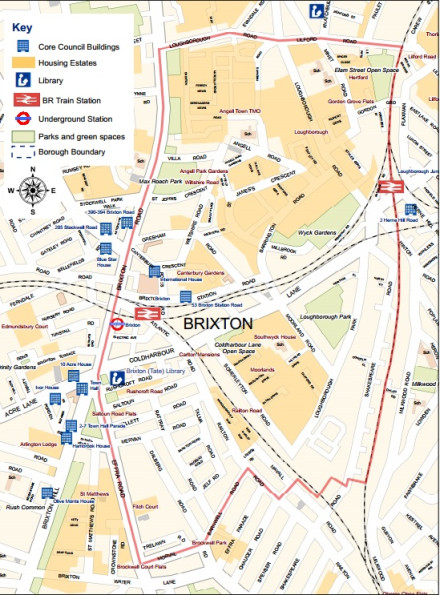 "I think the whole of Brixton is changing, there has been a gentrification and business confidence has grown as a result and brought investment into the area.
"What needs to be done is a focus on destabilising the leadership of gangs and prevent recruitment at the earliest stages in primary schools and continue that in secondary schools. There needs to be a patient, persistent and sustained approach."
In a veiled attack on coalition cuts to policing, Jowell added authorities faced "a constant battle" to keep a police presence on the streets.
Coldharbour resident Anthony Cuthbertson has lived in the ward since September 2012.
He and his girlfriend were once mugged walking along Coldharbour Lane and despite still meeting her at the train station at night, Cuthbertson says he feels safe where he lives.
"In the first week I moved there a teenager was stabbed to death just around the corner from where I lived," the 28-year-old said.
"The area around Loughborough Junction where I was living seemed to be the most dangerous, with a double shooting happening in the neighbouring flat a few months later, and more reports of stabbings.
"Soon after I decided to move further down Coldharbour Lane, closer to Camberwell where it seems to be a bit safer. I've noticed a few of the local convenience stores on Coldharbour Lane have closed down in the last year or two and replaced by a small Tescos and a new Sainsbury's, which might be a sign of gentrification."
Decrease
Gun crime in London decreased by almost half between 2011, when there were 560 shootings, and 2013, when 294 were recorded.
However two boroughs have seen an increase in shootings since 2011. There was one more shooting in Haringey in 2013 than in 2011, when there were 11, while in Barnet the number of shootings doubled to 16 last year compared to two years previously.
Kingston Upon Thames as the only borough in the whole of London that went a year without a shooting in 2012.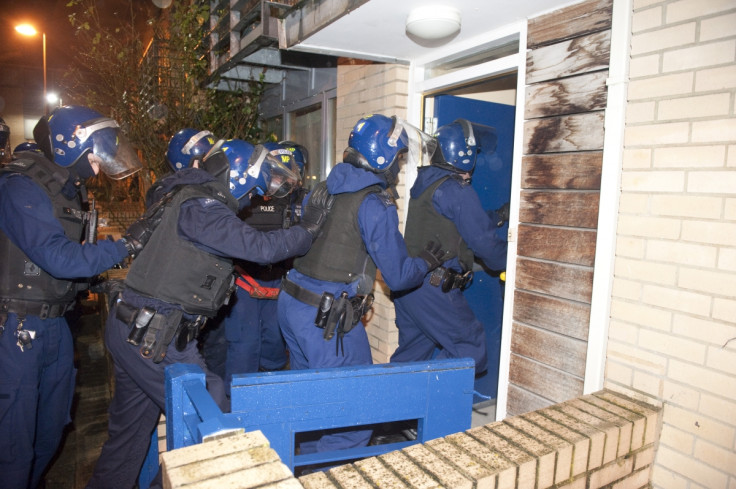 In 2011 the Met Police launched Operation Trident in attempt to target gangland activities across London.
A spokesman from the force said the : "It is now two years since the MPS launched the Trident Gang Crime Command and during this time we have seen significant reductions in gang-related crime.
"Since April 2012, MPS officers have made over 9,000 arrests targeting gang members and between April 2013 and January 2014 MPS officers recovered 237 firearms in total.
"Gun discharges have reduced by 27.3% so far this year (1 April - 2 February 2014), equating to 98 fewer shootings.
"This is in addition to a further 20 per cent reduction the previous year and equates to 197 fewer victims in total since 1 April 2012."
He added that in addition to enforcement activity, Trident Gang Command has engagement with communities, including attending more than 800 youth engagement events, including to schools, reaching more than 22,000 young people.