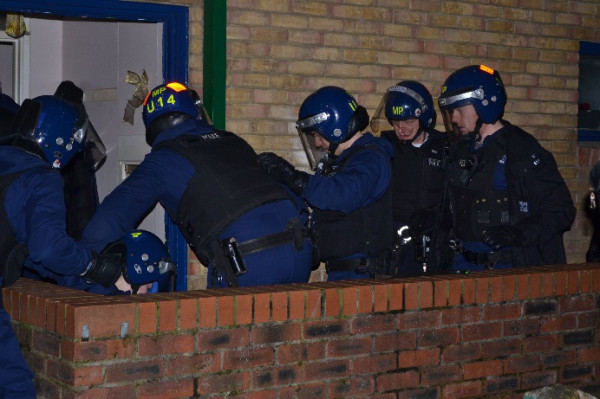 Eleven suspected drug dealers have been arrested in Hackney as the Met Police continues to crack down on gang-related crime across London.
Officers smashed their way into houses in the Holly Street area of the borough in the early hours of the morning before seizing cocaine and cannabis.
Approximately 150 officers from units including the Met's Territorial Support Group, Specialist Operations and Specialist Crime Directorate were involved in the raids, which come one week after police seized a massive haul of luxury watches, shotguns and bundles of cash from one of the UK's most notorious gangs.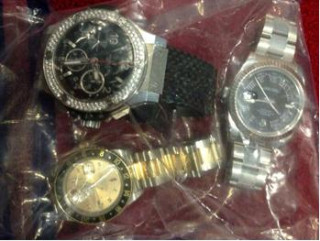 A total of 11 search warrants were executed at addresses in the area as part of Operation Snowdon - a long-term Met operation aimed at dismantling gang-related criminality in Hackney.
The 11 suspects - nine men and two women - were arrested on suspicion of a variety of offences, including: the supply of Class A drugs, possession with intent to supply Class A drugs and conspiracy to supply Class A drugs.
All those arrested are currently in custody at London police stations.
What is Operation Snowdon?

A joint initiative with Hackney Borough Council to tackle serious and organised gang crime in Hackney borough,

The aim is to record long-term reductions in offences relating to gang-related violence, firearms and drugs.

The operation brings together the specialist resources and skills of the Metropolitan Police, along with funding from Hackney Council to tackle crime and allow Hackney residents to go about their daily lives feeling more confident and safe.

The operation has focused on dismantling a gang in one particular geographical area of Hackney, although its effects will be felt borough-wide.
Detective chief inspector Shabnam Chaudhri said: "We will continue to work with the community and our partners to make Hackney safer.
"We carried out this operation today because local people don't want crime or drugs in their communities. Residents are affected by the violence and theft that accompanies the drug dealing.
"Drug dealing is never victimless and its impact can ruin lives, we will not give up the fight against crime."