Gangs of Russia: Ruthless mafia networks extending their influence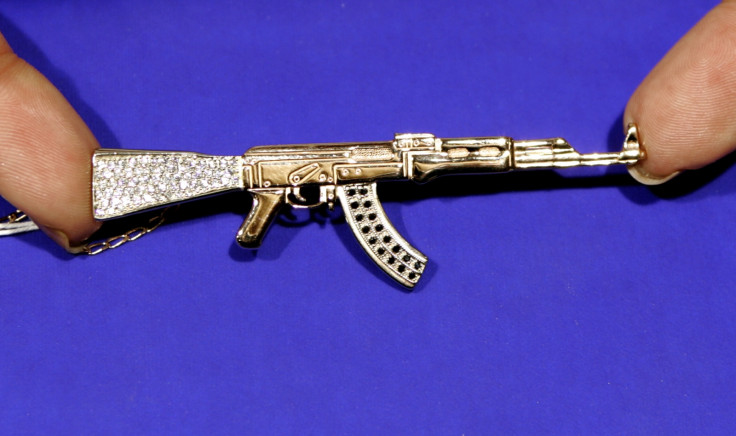 In the wake of the Maidan revolution, east Ukraine has descended into chaos: providing fertile ground for organised crime gangs to extend their influence.
With the attention of Ukrainian authorities focussed on their conflict with pro-Moscow rebels, organised criminals have been able to consolidate and expand lucrative human trafficking and drugs smuggling routes.
It is alleged that Russian organised crime figures have served as agents for Russia in east Ukraine, where they have been used to foment pro-Russian unrest, and transport arms and supplies to rebel groups.
At the recent inquiry into the London murder of Alexander Litvinenko, a court heard that the former KGB spy and Putin critic was killed after threatening to expose links between the Kremlin and Russian organised crime gangs.
"A significant part of Russian organised crime is organised directly from the offices of the Kremlin. Vladimir Putin's Russia is a mafia state," alleged prosecutor Ben Emmerson.
The claims echoed those of a Spanish judge, who in the 2010 WikiLeaks cables alleges that Russian officials and security services were tightly bound together.
The leaked cables sensationally claimed that Russian mafia bosses and FSB agents colluded in illegal arms trading, and Russian law enforcement agencies operated de facto protection rackets for criminal networks.
After the collapse of the Soviet Union organised crime exploded in Russia, and crime gangs extended their influence into western Europe, the US and beyond.
Experts argue that there are thousands of loosely connected criminal gangs operating in the former Soviet Union, and it's an error to think of them as structured organisations on the model of the Sicilian mafia or the Japanese Yakuza.
"They are as much as anything else clubs and contact markets, comprising inner core groups tied to key figures, semi-autonomous other gangs, local franchises, semi-independent contractors, corrupt patrons and some-time customers of their services. It is often very hard to say where one ends and another begins, or who is 'in' which," writes organised crime expert Mark Galleotti.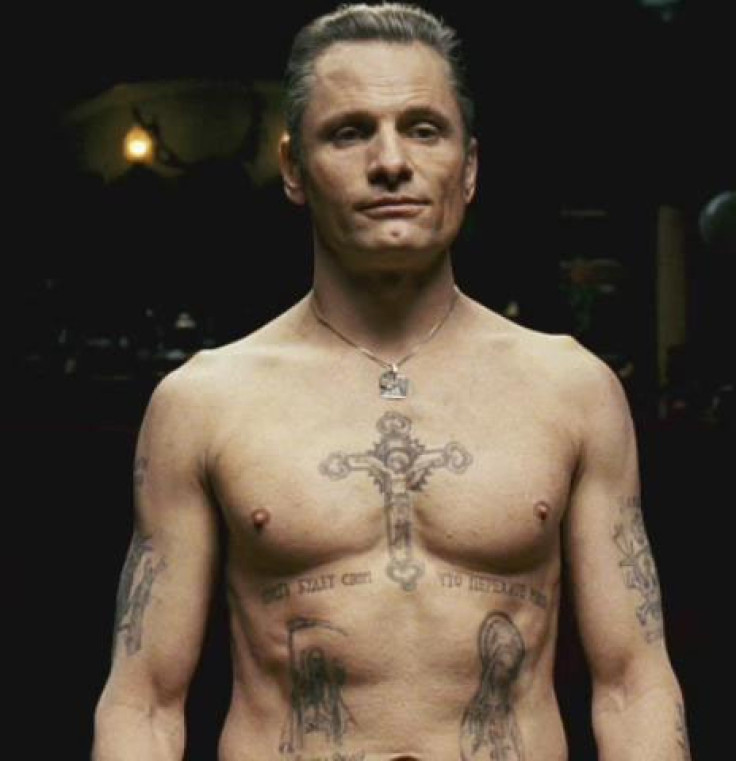 Traditionally, Russian mafia leaders were drawn from the Thieves in Law, elite criminals united by a thieves 'code of honour', usually inducted within the Russian penal system and notorious for their elaborate tattoos.
In recent years, a college educated class of managerial criminals is believed to have established dominance.
IBTimes profiles some of its leading luminaries.
Solntsevskaya Bratva
Recently named by Fortune magazine as one of the wealthiest criminal organisations in the world with an estimated revenue of $8.5bn (£5.77bn, 7.97bn), the gang is believed to have close ties with Russia's federal intelligence agency, the FSB.
Formed in the mid-1980s in the Solntsevo district in southern Moscow by former gulag inmate Sergei Mikhailov, the gang went on to establish itself as one of the most powerful in Russia, operating drugs smuggling, arms trading, prostitution and kidnapping rackets.
The group's tentacles are now believed to extend as far as Indonesia and Latin America, where they have established cocaine trafficking networks in collusion with Mexican cartels.
The group is structured as semi-autonomous cells, with key decisions made by a core leadership council. The WikiLeaks cables allege that the group is able to operate racketeering operations with impunity, due to its connections to Russian security services.
Bratskii Krug
Also known as the Family of Eleven, the shadowy syndicate of criminal groups operates a drug smuggling empire that stretched from the former Soviet Union into the Middle East, Asia, Africa, Latin America, and the United States.
In 2011, the group was named by the US as one of its four key targets in its Strategy to Combat Transnational Crime, and Russian pop star Grigory Lepsveridze, who goes by the stage name Grigory Leps, was alleged to be a courier working for the group.
In 2012, the US Treasury department identified Yekaterinburg crime boss Temuri Mirzoyev as the group's leader, in a memo announcing that the financial assets of five senior figures in the group were being targeted.
Tambovskaya Prestupnaya Grupirovka
Formed in St Petersburg in the late 1980s by Vladimir Barsukov, aka Vladimir Sergeevich Kumarin, the group expanded from its original protection racket operations to comprise criminal operations including arms trafficking, drugs trafficking and cybercrime.
In the 1990s, Barsukov expanded the group's portfolio to acquire legitimate businesses, branching out into banking, the timber trade and computers. In 1994, then St Petersburg municipal official Vladimir Putin, now Russian president, awarded Tambovskaya company PTK the right to supply gasoline to the entire city.
The group continues to dominate organised crime in the St Petersburg area.
Chechen mafia
Competing alongside established Russian mafia groups are myriad groups from former Soviet states, including Armenia, Georgia, and Azerbaijan.
Arguably the foremost of these is the Chechen mafia, which rejects the Thieves in Law codes and structures of their Russian counterparts, in favour of a tribal Teip structure.
Also named the Chechen Obschina, or community, the Moscow branch was reportedly founded by Nikolai Suleimanov in the 1980s, and went on to dominate organised crime in the city by the 1990s, becoming famed for its efficiency and brutality. A turf war ensued, as Slavic gangs attempted to re-establish their dominance.
The Chechen mafia remains one of the most powerful in Russia, with connections throughout the country's extensive Chechen diaspora.
Though lacking the flexibility of Russian crime gangs due to their emphasis on tribal loyalty, Chechen gangs have established connections in parts of western Europe, including Germany.
Chechen leader Ramzan Kadyrov, who secured the backing of Russian president Vladimir Putin for keeping a lid on the Islamist insurgency in the semi-autonomous region, has reportedly close ties with Chechen gangs, drafting convicted criminals into his security services.
© Copyright IBTimes 2023. All rights reserved.