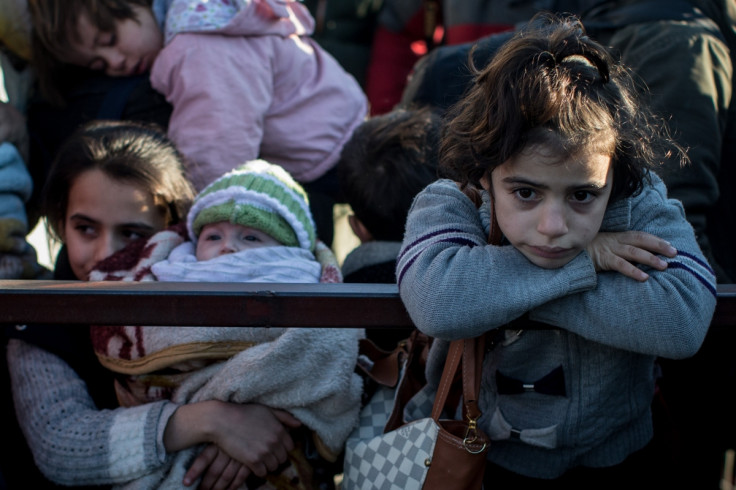 People-smuggling gangs are sneaking many illegal migrants into Britain charging up to £13,000 ($18,546) per head and are opting for newer travel routes to prevent getting caught. They are also advertising their services on hundreds of social media sites, including Facebook and Twitter.
The migrants are often carried in inflatable boats across the English Channel and enter the country through ports on the south and east coast. Intelligence reports show that many migrants have paid up to £12,000 each to be smuggled to the UK from Dunkirk in rigid-hulled inflatable boats.
Some with fake travel documents, forged passports and ID cards are taking the aerial route as well.
The National Crime Agency (NCA) revealed that the smugglers charge different amounts based on the mode and distance of travel, the Daily Mail's MailOnline reported.
Tom Dowdall, deputy director of the NCA's border policing command, was quoted as saying that an Iraqi wishing to travel from Iraq to the UK could be charged up to £4,000 to go over land through Turkey and Europe or more than £13,500 to travel by air.
"That's someone who has been able to access a good quality travel document in the first instance to be able to cross borders and to be able to fool airlines as well," Dowdall added.
The NCA also revealed that the criminal networks are now operating from quieter ports like Hull and Portsmouth and Kent.
Dowdall said there is "regularity" in the smuggling of migrants into Britain, and added: "In addressing social media recruitment, the [NCA] taskforce has analysed over 200 social media sites to help secure evidence for potential prosecutions or to disrupt criminal activity. We are also working to build a capacity to disrupt social media recruiting in source and transit countries."
The NCA has launched an investigation into the people involved in human-smuggling, most of whom are immigrants themselves. The NCA investigation includes Jamal Owda, a Palestinian national arrested in Liverpool in December 2015. He is suspected of leading a network that smuggled thousands of Syrian refugees into Europe, The Times reported.
Lynne Owens, director-general of the NCA, was quoted as saying by the Times that the UK leaving the European Union would weaken its fight against the smuggling gangs. "Serious and organised crime isn't constrained by geographical jurisdictional boundaries. Therefore, to tackle it effectively, we have to be able to co- operate closely and share intelligence in an agile way. We currently do that through the EU mechanisms," she is quoted as saying.