Republican Party is conspiring against me, says Donald Trump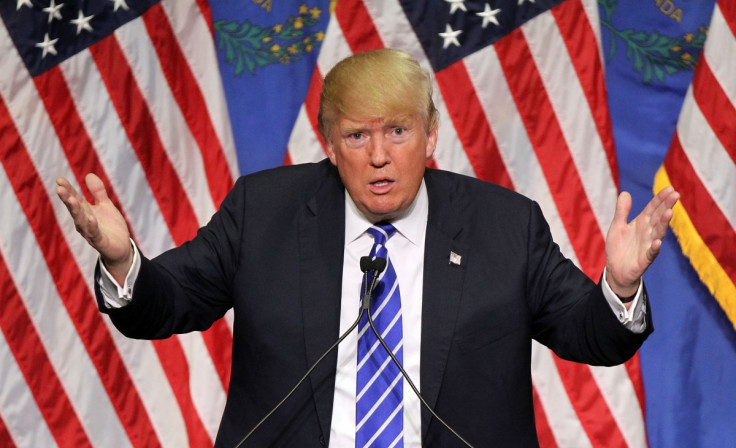 A frustrated Donald Trump complained that the political system is stacked against him, and accused the Republican Party of conspiring to block his nomination despite the wishes of the electorate.
"I know the rules very well, but I know it's stacked against me by the establishment," Trump said at a special CNN town hall-style meeting ahead of the important New York primary. The GOP candidate complained that the party is "100%" controlled by the Republican National Committee and said that the RNC is against him. "They saw how I was doing and they didn't like it," he said.
He singled out in particular "unfair" results in Colorado where Ted Cruz swept support from delegates at a Republican convention, and Louisiana, which Trump won in a primary election but Cruz can still win over delegates.
Some observers see Trump's characterisation of himself as an underdog and persecuted candidate of the GOP establishment as another canny tactical maneuver to win votes. In a nod to his fellow populist across the aisle, Trump said at the CNN town hall that the rules are also stacked against Democrat Bernie Sanders in his battle against Hillary Clinton.
The next place Trump is expected to win is New York, where 95 delegates are at stake. The businessman was born in Queens and now resides in Trump Tower in midtown Manhattan.
In an unusual twist in a town hall meeting, Trump's current wife, Melania, and his children Ivanka, Eric, Donald Jr and Tiffany answered questions from New York voters in the audience.
Ivanka Trump blasted politics as "a vicious industry" and that she and her siblings are committed to supporting their father. "It's like a cage match. They're jumping on him, hitting him from the left, hitting him from the right," she said. "I don't think you can be particularly laid back and make it through this experience."
Trump also supported her father, who has faced strong criticism, over how he treats and speaks to women. Most women in the US do not support the candidate, according to polls.
She said her father always communicated to her that she had "the potential to accomplish exactly what her brothers could." Ivanka Trump added: "To me his actions speak louder than words spoken by other politicians. It's a testament to the fact that he believes in inspiring women, in empowering women."
One thing family members do try to rein in is the over-the-top provocative way Trump speaks. They have pleaded with him to tone down his rhetoric and sound more presidential.
Asked by an audience member whether he speaks to his family in the same manner he speaks to his GOP rivals at the debates, Trump quipped: "I think I'm much nicer to them."
Trump's family includes Jared Kushner, Ivanka's husband and heir to a billion-dollar real estate empire. His publication, The New York Observer, just endorsed Trump to be the GOP presidential nominee. The paper blasted the "
media and cultural elite's
inability to grasp the profound alienation ... of millions of Americans."
© Copyright IBTimes 2023. All rights reserved.