In a tragic irony, many gay and bisexual men who lined up to donate at blood clinics in Orlando to help the survivors of the LGBT nightclub massacre were turned away, it was reported on Monday (13 June).
Under federal health rules, blood donations may not be accepted from gay or bisexual men who have had sex with men within the previous year. The regulations are aimed at stopping transmission of HIV or AIDS in blood transfusions. The guidelines were instituted late in 2015, by the US Food and Drug Administration (FDA), and are in line with regulations in the UK, Brazil, Australia and Japan.
The revised US guidelines replaced a 33-year-old lifetime ban by the FDA on all gay and bisexual men donating blood, regardless of their sexual activity
Some press accounts were reporting that the OneBlood donation network — which supplies blood to some 200 hospitals in Florida, Georgia, South Carolina and Alabama — was ignoring the guidelines in the wake of a critical need for blood by some 53 injured survivors. But OneBlood issued a tweet saying organisers were still following FDA rules.
Some critics argue that the ban, based on sexuality, is not based on sound science — and that focusing on risky sexual behavior such as having multiple partners would be more effective at safeguarding the blood supply from HIV infections.
"This policy prevents men from donating life-saving blood, based solely on their sexual orientation rather than the actual risk to the blood supply," said David Stacey, the government affairs director of the Human Rights Campaign, in a report to ABC.
Some sexually active gay and bisexual men pleaded on twitter for straight men to donate blood on their behalf.
As a result, the outpouring of volunteers eager to donate blood was overwhelming. Long lines stretched around blocks as people waited - in some cases for hours - to donate blood at Orlando stations. Many were crushed when they finally reached the head of the line, only to be told their blood would not be accepted.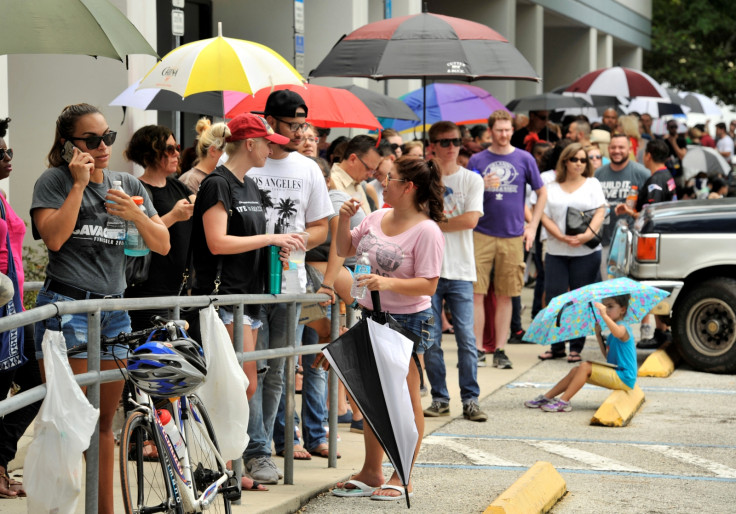 Even turning donors away, OneBlood quickly reached capacity, and officials urged volunteers to return again in the following days to replenish the supply because the need would continue.
"Talking to some of the workers here at the blood bank, they said that they've never seen a response like this since 9/11," said NPR's Hansi Lo Wang. "At one point, they estimated 700 people were just at one of the blood banks."