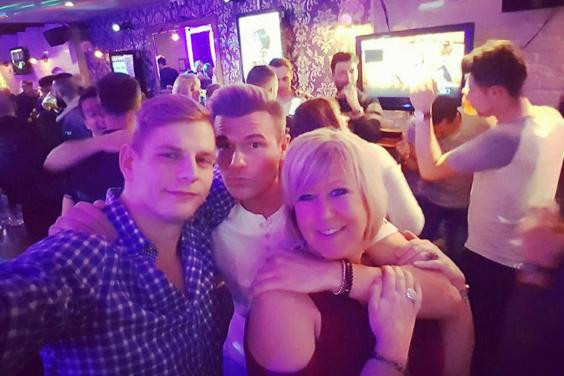 A young gay couple, who were the victims of a vicious homophobic attack, have recounted their ordeal.
Ice-skating coach Phil Poole, 35, and his boyfriend Zbynek Zatloukal, 26, were going home on a London-bound train after a Valentine's Day celebration in Reading, Berkshire. But the pair, who live in Maidenhead, missed their stop and continued to the capital.
Five men boarded the Great Western Railway train in west London and subjected Zatloukal to homophobic abuse as Poole slept with his head resting on his shoulder.
Poole said he was woken up by a punch to the face and saw that his partner had been knocked out. Poole said he told the gang: "Leave us alone."
"I can't really remember much about what happened because I was in such shock when I woke up. I managed to get up and stumble down the carriageway but then they followed me," he told The Evening Standard.
"I'm not a violent person at all. I've never even been punched so I didn't even know how to defend myself."
Horrified passengers who witnessed the unprovoked attack alerted police who boarded the train at Ealing, where the gang fled the scene.
The victims were taken to Ealing Hospital for treatment. Poole was left with severe cuts and bruises, while his partner, who had to be stretchered out of the train carriage, suffered a suspected broken eye socket.
He said he was traumatised by the incident. "I'm still a bit jumpy and I think it could be a while before I get back on a train.
"I was just sleeping on his shoulder. It wasn't like I was making out with him. I can understand if people dislike couples kissing on the train."
A British Transport Police spokeswoman said the force was investigating the attack.