Gay couple claims Southwest Airlines denied them family boarding
Grant Morse said has filed complaints and plans to sue Southwest for discrimination.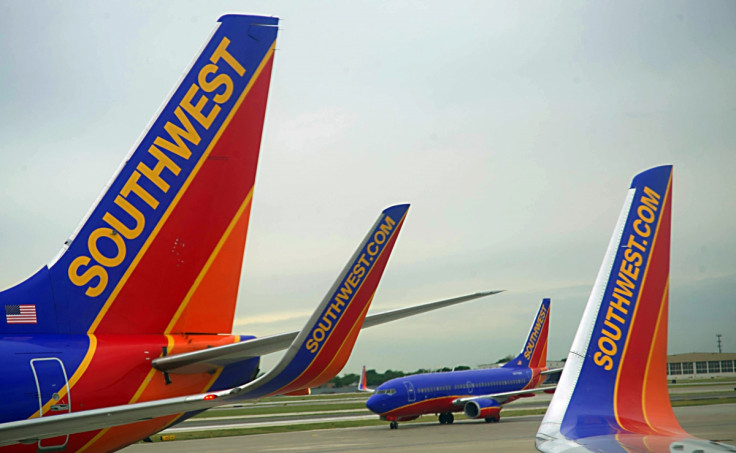 A gay couple from Florida claim Southwest Airlines discriminated against them by denying them family boarding privileges. Grant Morse and his husband, Samuel Ballachino, were flying with their family from Buffalo, New York to Fort Lauderdale, Florida on Saturday (20 May).
"I have always loved Southwest Airlines. Luv is what Southwest Airlines is," Morse, a frequent Southwest flier, told NBC2. "Southwest Airlines did not show me love on Saturday. They showed me hate."
The couple were flying with their five-year-old daughter, three-year-old twin boys and the children's grandmother when they attempted to board during family boarding. At the gate, however, the family was stopped by a gate agent who said, "this is for family boarding only".
"This gate agent immediately approached my spouse and said this is for family boarding only, and my spouse looked up and said, 'Well, we are a family. It's myself, my spouse, and our three children.' She said it's family boarding only and got very sarcastic," Morse told WGRZ.
"We were humiliated and embarrassed and stood there looking like second-class citizens," Morse said in an interview with BuzzFeed News.
Southwest's "family boarding policy" states that one adult can board with any traveller aged "six years old or younger...during family boarding, which occurs after the A group has boarded and before the B group begins boarding".
In a statement to NBC2, Southwest Airlines said the incident had nothing to do with discrimination. A representative said family boarding includes parents and that the family should have been allowed to board. However, the children's grandmother would have had to wait.
Morse claim that was not how it was explained to him at the time of the incident. "That is false. That is 100% not accurate," he said to BuzzFeed. Morse said that the gate agent eventually relented and allowed one of the men to board with their children, while the other waited with Morse's elderly mother.
"How can you expect one father to board there children under the age of six, push three strollers, and a diaper bag at the same time? It's physically impossible," he said. The family was split up on board after flight attendants just saved four seats at the back of the plane instead of six.
Morse said he filed complaints with Southwest and with the US Department of Transportation's Aviation Consumer Protection Division. He said he wants a written apology from the airline's CEO and a commitment to diversity training, BuzzFeed reported. Morse also would like the gate agent to be fired and her supervisor to be disciplined.
Morse added that he was hiring a lawyer and would donate any financial compensation his family received to anti-discrimination charities.
This is the latest in a string of airline-related scandals. On Sunday (21 May), an unruly passenger sporting a "Make America Great Again" hat was escorted off a United Airlines flight in Shanghai.
© Copyright IBTimes 2023. All rights reserved.