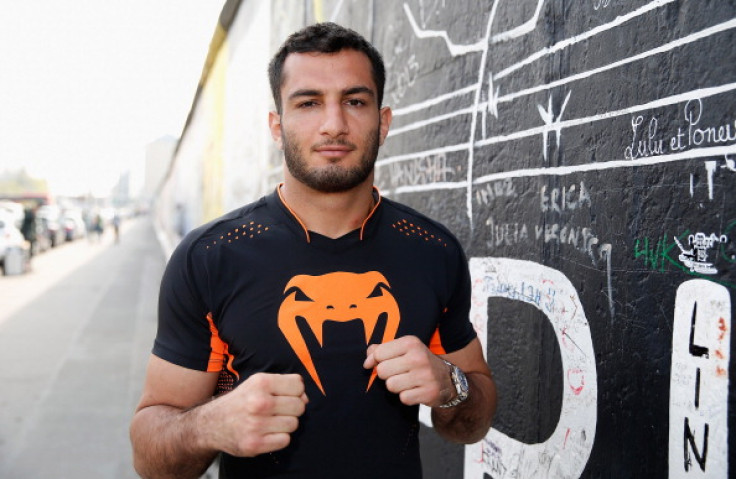 Ultimate Fighting Championship (UFC) fighter Gegard Mousasi has stated that with his contract is coming to an end and he wants a fight that would help him become a contender for the middleweight title. Mousasi, who registered his fourth consecutive win when he beat Uriah Hall via total knock-out at the UFC Fight Night: Mousasi vs Hall 2 event, is also keen to get a super fight with either Nick Diaz or Anderson Silva.
The 31-year-old, who in all probability won't get back into the Octagon ring till March of next year, knows that American Luke Rockhold would be a perfect opponent for him and that a win against Rockhold would make him the number one contender for the middleweight title belt.
"I'm not scared to fight anybody, you just have to be smart. I'd rather face Luke Rockhold, somebody like that, because I feel there is so much more to gain. I have one more fight (left on my current contract) I believe. If I fight Luke Rockhold, and I beat him, then I am on the next contender. That's my goal, that's my plan. So if they want it or not, they have to re-sign me, I believe", said Mousasi as quoted by MMAMania.
The fighter, who is of Dutch origin, has revealed that he will not seek an extension of his current contract and will fight only when he is ready. Which means he will not take any last-minute bouts like the one he did against Hall, which he accepted only because president Dana White had personally requested him.
"I'm going to fight my contract out because I feel confident I can beat anybody. But, I am going to take it when I'm ready. I am not going to rush it. It's my last fight and until I'm ready. I'm in shape, I can fight anybody, but under my circumstances. It's not going to be just when they call me when I go take the fight. This is important, this fight is the next one to get the belt."
Rockhold, too, for his part is not opposed to fighting Mousasi as long as the winner gets a shot at the middleweight champion Michael Bisping.