Genene Jones: Texas 'angel of death' accused of killing dozens of children faces new charges
The former nurse was charged with the death of an 11-month-old, to whom she gave a toxic level of Dilantin in December 1981.
A former Texas nurse suspected of killing up to 60 babies in the 1980s has now been slapped with the fresh charge of murdering an 11-month-old.
Genene Jones – hailed as the "Angel of Death" in the US media – is accused of killing Joshua Sawyer in 1981 by injecting a toxic level of Dilantin in the baby's body.
The 66-year-old is already facing a 99-year jail term for taking the life of 15-month-old Chelsea McClellan in 1982. "She has been suspected in dozens of infant deaths, she has only been held accountable for one," Bexar County district attorney Nicholas LaHood told reporters on Friday, 26 May.
However, due to Texas' Mandatory Release law – which was put in place to combat prison overcrowding – Jones is due to be released in early 2018. The law allows inmates convicted of violent crimes between 1977 and 1987 to be released early on "good behaviour." Although the law was changed in 1987, it did not apply retroactively, thus allowing her to be set free before she completed her sentence.
But with the discovery of new evidence, Jones is now facing fresh charges, which means she may have to spend more time in jail. "The possibility of this individual suspected of killing several dozen infants being set free, was shocking to many, including the victims' families," LaHood said.
He added that Jones was emotional when served with the new indictment on Thursday night at the Lane Murray Unit of the Texas Department of Criminal Justice, where she is serving her sentence.
"Our office will attempt to account for every child whose life was stolen by the actions of Jones. Our only focus is justice," LaHood, who set up a task force two years ago to look into the case and uncover new evidence against her, said.
Who is Genene Jones?
Dubbed as the "Angel of death", Jones was a former paediatric nurse, who worked in San Antonio and neighbouring Kerr County during the late 1970s and early 1980s.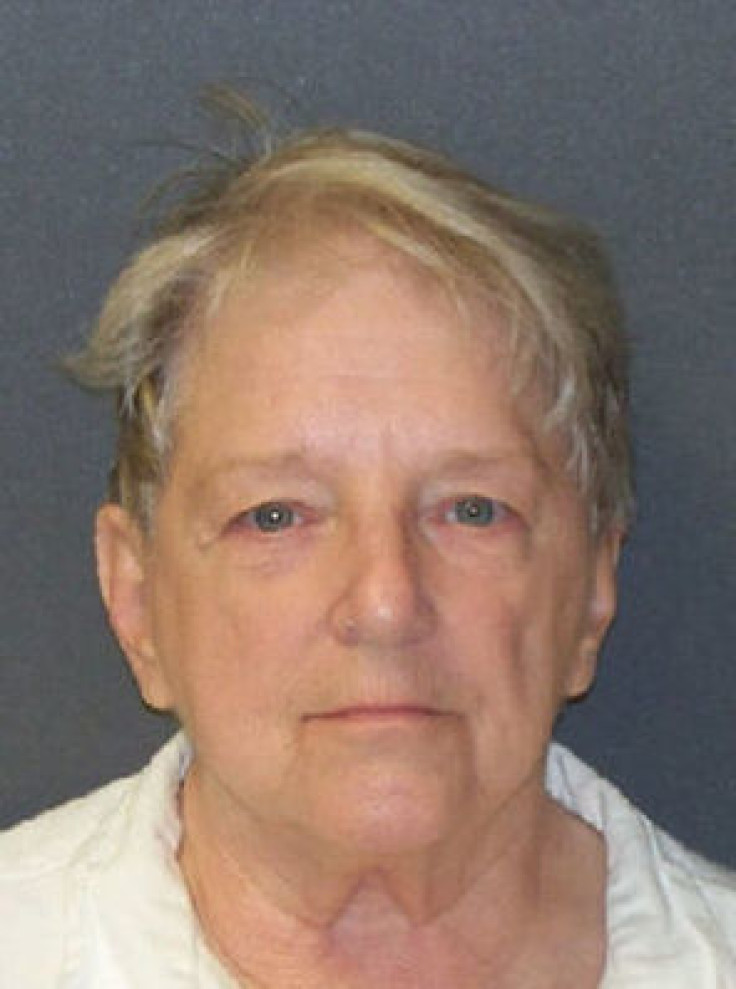 Genene Jones, 66, is pictured in Texas in this undated handout photo obtained by Reuters
Texas Department of Criminal Justice/Handout via REUTERS
She allegedly used to inject digoxin, heparin and later succinylcholine into her patients' bodies to trigger a medical crisis, with the intention of reviving them afterwards and receiving praise and attention.
Several people in Jones' murder trial over three decades ago had testified against her claiming she was driven by a desire to be seen as the heroic nurse who rescued dying children.
But later, she became intoxicated with the power of life and death she exerted over children, they had said.
In 1983, prosecutors in Bexar County said they were investigating 47 suspicious infant deaths at a county hospital where Jones had worked. Finally in 1985, she was convicted of killing baby Chelsea with succinylcholine and was handed a 99-year jail sentence.
Later that year, she was also convicted in San Antonio of injecting a four-week-old boy Rolando Santos with heparin – a potentially fatal dose of a blood thinner. However, that child survived.
© Copyright IBTimes 2023. All rights reserved.