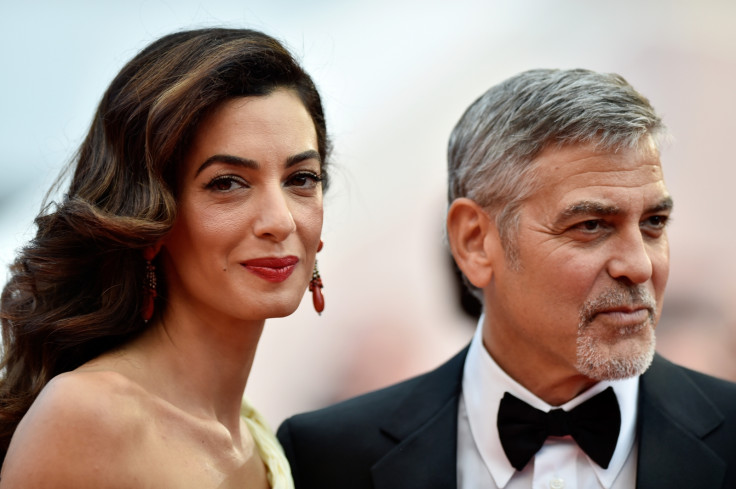 The New Year has definitely started on a high note for glamorous couple, George and Amal Clooney. After it came to light that the Hollywood heartthrob is set to become a first-time father at the age of 55, his mother Nina Clooney revealed that the couple will be welcoming a boy and a girl.
The never-ending preparations before the babies arrive also involve picking two baby names. And if rumours are to be believed, the Clooneys are steering clear of any "weird celebrity name" that is in vogue in Hollywood.
"Names are still being determined for the children but one thing they are both adamant about is to not name the kids with some weird celebrity name that is more common in Hollywood than not," a source told Hollywood Life dishing about the expectant parents.
So, what is on George and Amal's mind when it comes to their babies' names? According to the alleged insider, the celebrity couple would rather choose traditional names for their son and daughter.
"We are most likely going to get something like Carol or Michael before we get Kal-El, Apple, or Pilot Inspektor," the source explained.
Meanwhile, the Ocean's Eleven star has to battle another (hilarious) issue as he prepares to embrace a late fatherhood. Apparently, George has become the butt of all "old dad" jokes, according to his former co-star Matt Damon, who spoke about the couple's baby news on The Ellen DeGeneres Show.
"He's got this group — wonderful group of friends — for 30 years they've been out here together... and all of those guys, all of their kids are all either in college or on their way. Now George is getting started. So it's pretty funny. I think they are having a good time with him," The Martian actor joked.
Damon — who himself has a brood of four — might have even added to his long-time friend's pre-parenthood jitters, when George came looking for some fatherhood advice.
The actor narrates, "He said to me, 'Well, you have four.' And I said, 'Yeah, but not at once. We did it one at a time.' I don't know how anybody does twins. Those sleepless nights... and then there's two of them? There's just no way. But we'll see what happens."
Amal Clooney is due in June.