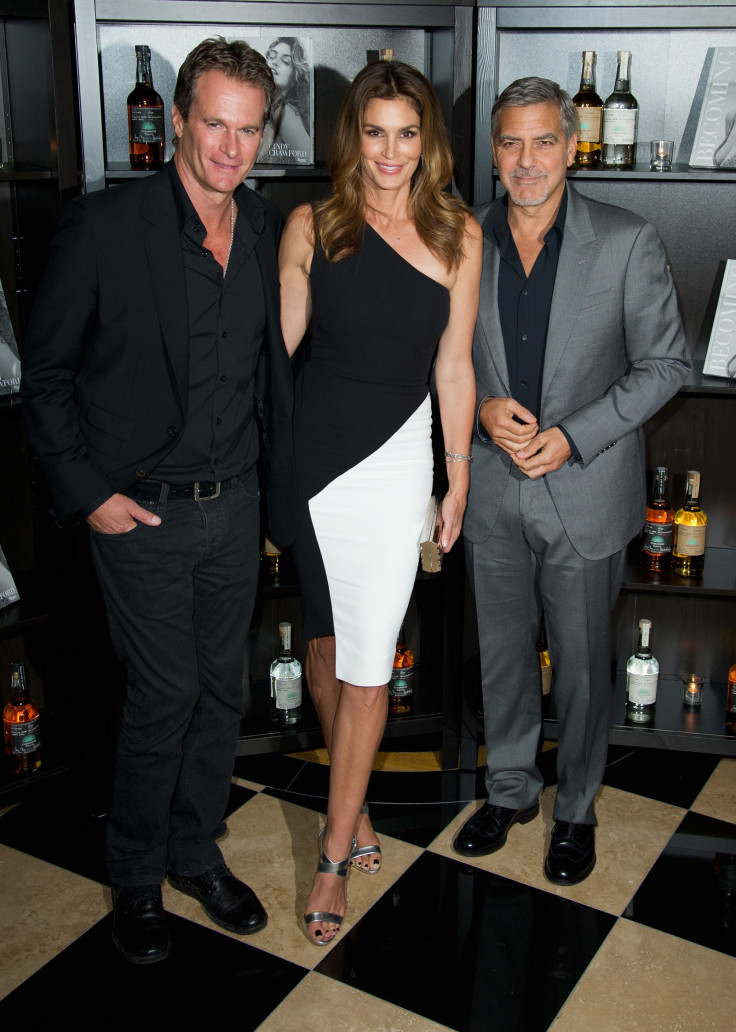 Both fans and close friends of Hollywood star George Clooney can't seem to get enough of his baby news. While his long-list of A-lister pals are beyond thrilled for him finally becoming a father, some seem to be concerned that the unborn twins may pick up potty mouths from their father.
Two of the actor's long-time friends – Cindy Crawford and Rande Gerber – shared their excitement about George and Amal Clooney welcoming babies.
They may be bothered about the kind of language the actor passes down to his twins, but one thing that they are sure of is the fact that he will be an "amazing dad" nevertheless.
"George has always been so great with our kids that he doesn't need advice. He is going to be an amazing dad, Amal is going to be an incredible mother," Gerber gushed about the expectant couple to People magazine during a Santa Monica event.
News about the Ocean's Eleven star's upcoming bundle of joys broke in February and was later confirmed by The Talk host, who further revealed that Amal was due this June. Since then, several of his celebrity fans have reacted to the happy news – including that time when actor Matt Damon poked fun at George for embracing fatherhood so late in his life.
As the countdown continues for the to-be-parents, Crawford recalled a hilarious memory about George and his relationship with her children. Each time the kids would utter a curse word, the model mother remembers that she and Gerber would make them put a dollar in a jar.
"So, George would just give them a hundred bucks at the beginning of the trip," she jokingly says, to which her businessman husband pipes in, "He'd be like, 'Let me just get this out of the way! Here's a hundred bucks!'"
The supermodel adds, "His kids might be well-versed in cursing, but I'm sure Amal will temper that".