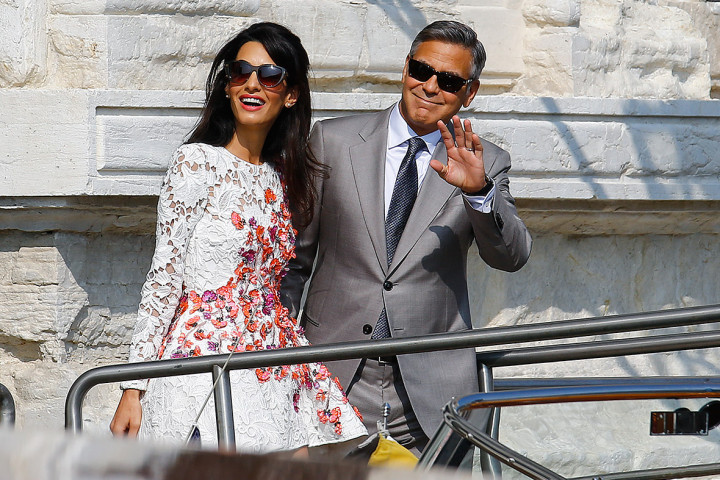 Just weeks after getting married to Human Rights lawyer Amal Alamiddin in Venice, it looks like Hollywood A-lister George Clooney wants a fresh start and a change of scenery.
According to reports, the Ocean's Eleven star wants to start married life in the UK and has already brought a property in the village of Sonning in Berkshire.
The quiet community, which lies just across the border with Oxfordshire, is worlds away from his sprawling LA mansion and insiders claim the couple plan to raise their family there.
Sonning, described by novelist Jerome K. Jerome as "the most fairy-like little nook on the whole river [Thames]" is already home to likes of Jimmy Page from Led Zepellin and Home Secretary Theresa May.
Spoon-bending illusionist Uri Geller said he was looking forward to welcoming his superstar neighbour.
"It's amazing synchronisity that George Clooney, the same actor who played me in the film The Men Who Stare at Goats, may be moving to my home village of Sonning - we could be neighbours!" Geller told IBTimes UK.
Clooney said 'I do' to Alamiddin in Venice in a four-day wedding marathon, which was attended by over 100 guests, including Matt Damon, Cindy Crawford Bono and Anna Wintour.
The nuptials, described as the 'Wedding of The Year, included five-star hotel rooms, water taxis, poolside parties, designer dresses, and a wedding reception on the Grand Canal. The whole celebration reportedly cost £8 million.