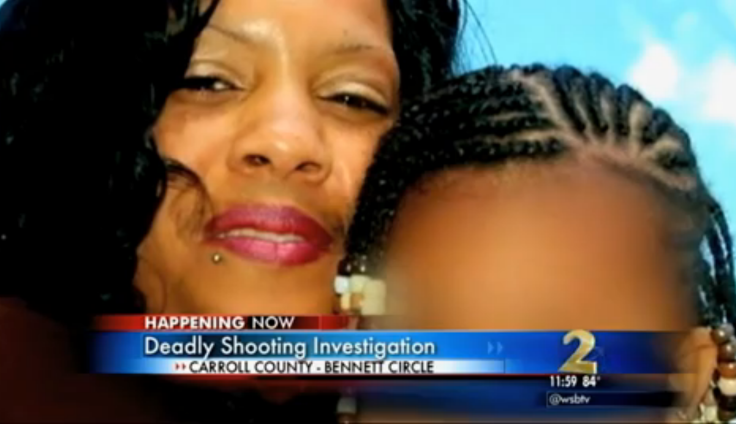 A Georgia toddler who was found covered in her dead pregnant mother's blood may have witnessed the murder, police fear. The two-year-old was found next to her mother's body by her aunt and a landlord.
According to the Atlanta Journal-Constitution, 36-year-old Nakita Lashawn Holland was found dead in her bedroom on 6 July. She had been shot multiple times. Carrollton police said they believe Holland was killed either late 4 July or early in the morning on 5 July.
The slain mother's sister came to check up on her after not hearing from her for some time, Channel 2 Action News reported. The sister then heard the toddler crying.
When Holland's sister and her landlord entered the home, they found her body and small child. Holland was nine months pregnant. The victim's family told Channel 2 that the toddler was found unharmed, but was covered in her mother's blood.
Carrollton Police Captain Chris Dobbs told reporters: "We did locate where some rounds were fired from outside her bedroom into the bedroom."
Holland's neighbour Mark Baker, who said he has known her for "at least 20 years," said the victim was "a good person — never been a bad person at all."
Baker said he did not know who or why Holland would have been killed. "It was a big surprise to me," he said. "Her being pregnant and all, it's a real bad thing."
The victim's mother, Slynda Johnson, told Channel 2 that those responsible would be caught. "They took my daughter away from me," she said. "Yes they did. But I know whoever it is, there's going to be justice. You're not going to be able to hide."