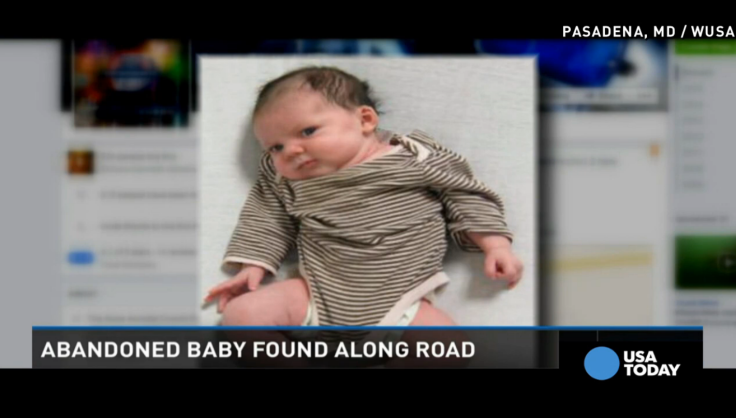 A Maryland mother is facing charges of neglect of a minor and reckless endangerment after abandoning her six-week-old daughter on the side of a Pasadena roadway over the Fourth of July holiday.
Authorities released the 911 calls made when the baby was found by a concerned called at approximately 11.43pm. "It's a baby in our street and no one's around. And the baby is steady crying," the female caller, identified as Alice Burton, said in the call.
According to CBS Baltimore, Anne Arundel County police charged 26-year-old Sandra McClary after she allegedly abandoned her infant daughter Angelique Patricia Morgan on Druid Hill Avenue.
"When fireworks are still going off, people were doing celebratory gunfire, something we were warning against. July fourth is historically one of the most dangerous days on the roadway," police Lieutenant TJ Smith said to reporters. "This was an intentional act."
Bishop Raymond Showell told reporters he was driving home when he found the baby girl in her carrier and told his neighbours. "It looked like it was a child in a carriage and as I got closer, indeed, that's exactly what it was," he said.
Burton told authorities, "No, we are looking around and we don't see anybody and the carriage is right up in the street ... The baby just cried so hard, you know, it's a shame."
According to charging documents, McClary told police she removed the infant from her car seat and put her on the street after having a physical fight with the baby's father, Cardell Lee Hall. WUSA reported that police believe the carrier may have fallen from a moving vehicle due to scuff marks on the carrier and other debris.
McClary reportedly stepped forward after her daughter's photo make the rounds on social media. CBS Baltimore reported that McClary's bail review in Annapolis District Court was postponed to 7 July. She is being held on a $500,000 (£320,523) bail.
Baby Angelique, who spent almost an hour on the side of the road, was treated for minor hypothermia at Baltimore Washington Medical Center. She is now in the care of Child Protective Services.