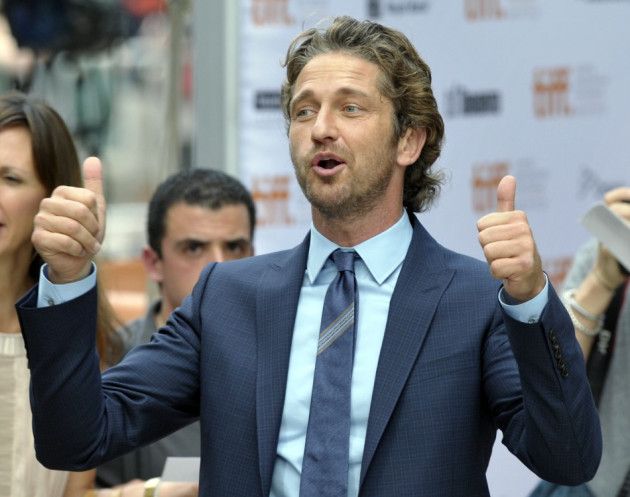 Scottish actor Gerard Butler is single. The 43-year-old 300 star was dating Romanian model Madalina Ghenea, after the two met in May last year. The relationship appeared serious, with Butler even taking her home to meet his mother, Margaret, during the Christmas holidays.
The actor, while speaking to German Web site Filmreporter.de, was asked if he was in a relationship. Butler responded: "Not at the moment. But at some point I do want to settle down."
The 25-year-old Ghenea was previously dating another Hollywood superstar, Leonardo DiCaprio, when she began her romance with Butler. And clearly she fell hard for the Olympus Has Fallen actor.
"He's a great guy who knows how to do everything and I hope he will never change in any way," Ghenea said, calling Butler her "first true love", according to the Mail Online. The model-turned-actress, who is busy promoting her film Razza Bastarda, also said she wanted to have children "right now" but admitted that it was maybe too early in her life for that development.
"I've always wanted a family, with many children and pets," she explained.
Will Gerard Butler have trouble finding a new romantic partner? Not likely. The Scot has a reputation as a ladies' man and has been linked to a long line of glamorous Hollywood stars, including Friends' Jennifer Aniston and Total Recall actress Jessica Biel.
And what does want in his ideal woman?
"It always depends on the moment and the person," he stated, adding, "I've had relationships with very different women. Generally, I like partners who have a special sense of humour, are confident, sweet and honest."
Gerard Butler will next be seen in the sequel to the 2010 animated movie How To Train Your Dragon, to release in 2014.