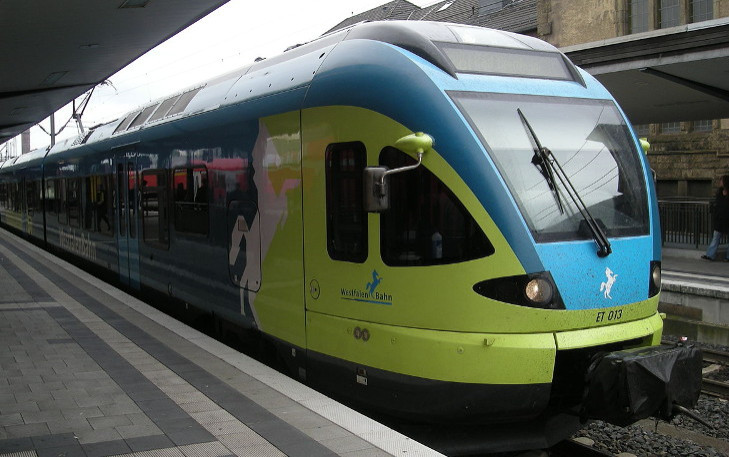 A passenger train crashed in western Germany after hitting a tractor moving manure on a crossing, causing fatalities to two people and injuring 20, people said on Saturday.
The train, which was carrying approximately 40 people on a 23km (15 mile) journey between Osnabrück in north-west Germany to Ibbenbüren, crashed at 11.31am local time (10.31am BST) outside Ibbenbüren, police said.
"We got an emergency call at 11:31am and rescue team, firefighters and psychologists from all over the region were activated to help," a police spokesman told BBC.
It came to standstill on the tracks 200-300m away from the crash site. Police said the front of the train was "badly damaged".
The police have confirmed that out of the 20 people, injured three are seriously hurt.
Police said the front of the train was "badly damaged" and confirmed that 20 people were injured, three seriously.
The injured are being treated at the crash site or in hospital, while those suffering from shock are receiving psychological care, police have confirmed. The driver of the tractor is being treated for shock, but is not physically injured, police said.
German media said the train was operated by private rail company WestfalenBahn.