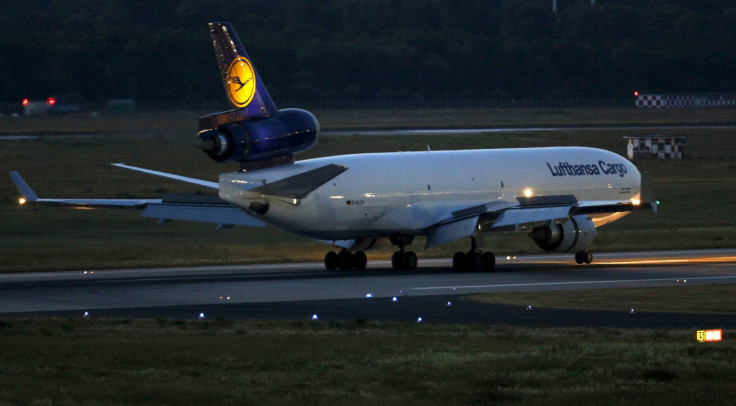 The remains of 44 victims from the Germanwings crash in the French Alps have been returned to Dusseldorf, where their doomed flight was supposed to land on 24 March.
An MD-11 cargo plane belonging to Germanwings parent company Lufthansa, carrying the bodies, landed in the west German city on the night of 9 June.
Relatives of the victims will pay respects to their loved ones in one of the airport's hangars before hearses carry the bodies to their final resting places.
Among the 44 dead are the bodies of 15 high school students who will be taken to the town of Haltern, passing Joseph-Koenig-Gymnasium, which they attended, AP reported.
Authorities say the crash, which killed 150, was caused by the co-pilot of Germanwings plane 4U9525, Andreas Lubitz.
Lubitz locked himself into the cockpit of the Airbus 320, deliberately crashing it into the side of a mountain in the French Alps. In a series of daunting revelations it emerged that Lubitz had meticulously prepared for the crash, rehearsing the descent on a previous flight and researching cockpit door security.
The suicidal co-pilot also had a history of depression and sought medical advice from dozens of doctors ahead of the disaster, according to a state prosecutor.
Permits for the burial of all victims of the crash were issued one month ago. The months long delay in returning the remains resulted partly because of a series of mistakes made on official death certificates.
Authorities also faced a series of difficulties retrieving and identifying remains in the remote area. Much of the aircraft was vaporised in the high-speed crash.
Remains of the rest of the victims, who had 19 different nationalities, will be sent back over the coming weeks. Nearly half of the victims were German and 47 others were Spanish.