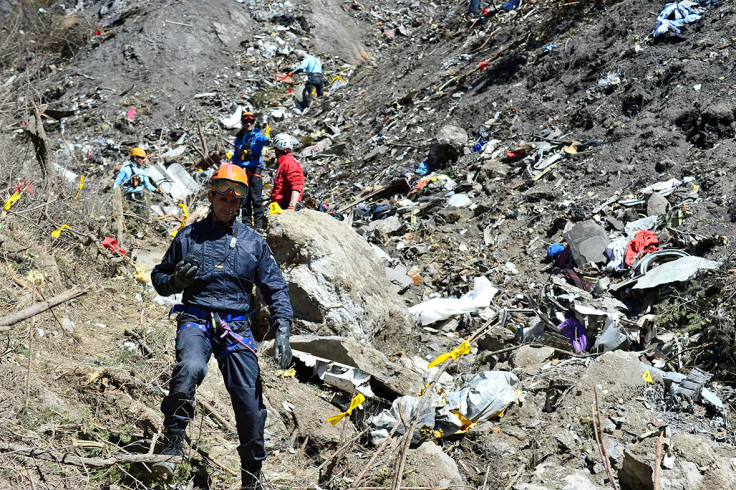 France has formally opened a criminal inquiry into the Germanwings plane crash that killed 150 people in March.
Marseilles prosecutor Brice Robin said at a news conference in Paris that the investigation will be lead by a panel of three judges, who will look into whether mistakes were made in monitoring the mental health of the co-pilot Andreas Lubitz.
An initial report into the crash of the A320 in the French Alps determined that Lubitz, 27, had locked the captain out of the cockpit and deliberately steered the plane into a mountain.
Robin said German investigators had confirmed that Lubitz had searched online for drugs such as diazepam, for ways to kill himself and for sight problems, Reuters reported.
The preliminary report confirmed the painstaking preparations carried out by Lubitz before the crash. The European Commission has asked the European Aviation Safety Agency to assess the report and will then decide whether to update aviation safety rules.
Reuters said that German media had cited an analysis of a computer found in Lubitz's apartment in Düsseldorf showing he had searched the internet for ways to buy potassium cyanide, Valium and lethal drug cocktails in March.
The day before the plane crash, Lubitz had researched living wills on the website of the Hamburg Medical Chamber, the media reports say, adding that this was likely out of fear that his suicide attempt could fail.
Lubitz had seen seven separate doctors in the month before the crash
The BBC quoted Robin as saying that Lubitz had seen seven separate doctors in the month before the crash, including three psychologists and three eye specialists.
Lubitz apparently feared he was going blind and told one doctor that he was sleeping only two hours a night. However, doctors could not find an "organic cause" for his failing eye-sight, with one doctor suggesting that it could have been due to psychosis.
Robin said some doctors treating Lubitz felt he was unfit to fly but did not tell his employers because of German laws on patient confidentiality.