The German football side Hamburg SV is showing its support for migrants by feeding them in its clubhouse.
The club and its charity foundation Hamburger Weg was set up to support the city's poor. It is now giving "active support for migrant children and youths", many of whom are living in tents near the football ground.
Apart from weekly football training sessions, the foundation also offers a "refugee cafe" operated mainly by volunteers and Hamburg SV players, both past and present.
"This kitchen is a nice way to give the refugees a sense of everyday life. They can come in here just like a cafe. They can cook in the evening and prepare dishes from their home countries. I think this is more than a kitchen, it's a symbol for a new start," goalkeeper René Adler said.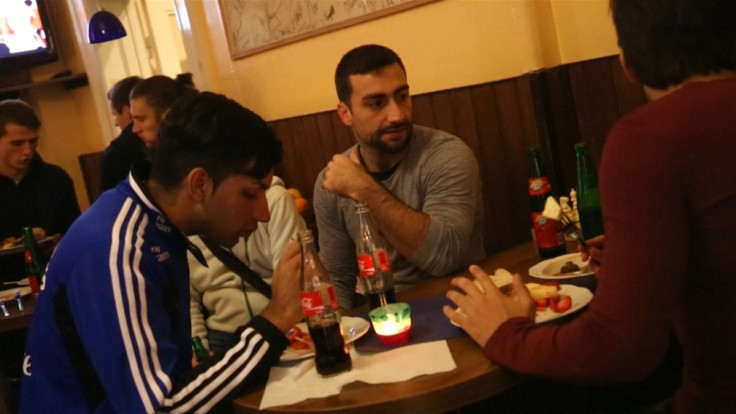 A regular volunteer at the cafe is Marcell Jansen, the former Germany defender who who played at two World Cups and decided to retire in July age 29 rather than play for a club that wasn't Hamburg.
Hamburger Weg, which translates as 'Hamburg Path', started off with clothes donations. "It's cool that we succeeded doing this with Hamburger Weg and the support of HSV," volunteer André Fischer explained.
Official figures showed the number of new arrivals in Germany this year had hit almost 800,000 by the end of October – the total number the government had expected for all 2015.
While the country is becoming increasingly divided over the refugee crisis, the players and volunteers at this cafe in Hamburg continue to make new arrivals feel right at home.