Lights across Germany were turned off on Monday (5 January) night in protest against the growing anti-immigrant, anti-Islamisation protests sweeping through the country.
Protesters campaigning against the 'Islamisation of the West', known as the 'Patriotic Europeans against the Islamisation of the West (Pegida)', were outnumbered by counter protesters as they tried to push their campaign into Berlin.
Opponents of Pegida protesters not only marched across Hamburg and Munich, where Pegida had planned rallies but also took to the streets of Stuttgart where 8,000 anti-Pegida protesters were seen alone without a single Pegida protester.
In disapproval of Pegida protesters, floodlights at major landmarks, including the 18th-century triumphal arch in Berlin, the Brandenburg Gate, were switched off.
The city's iconic TV tower was also drenched in darkness, in coordinated efforts by opponents of the anti-Islamisation protesters.
Pegida protesters were also outnumbered in Cologne, where floodlights were turned off at the cathedral that is considered to be Germany's most favourite tourist destination, reported The Telegraph.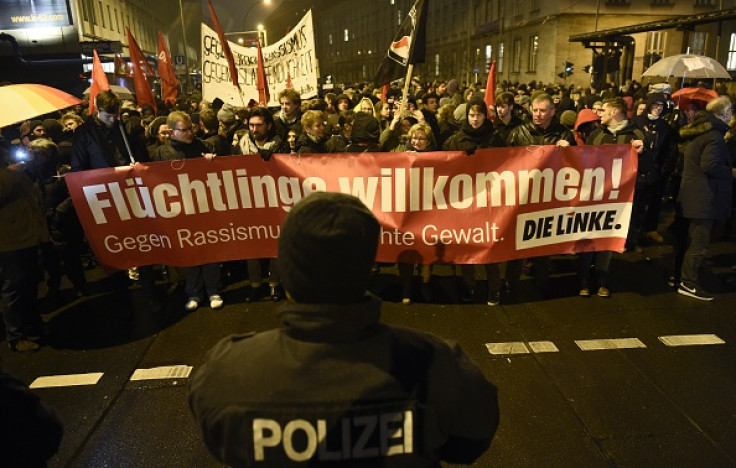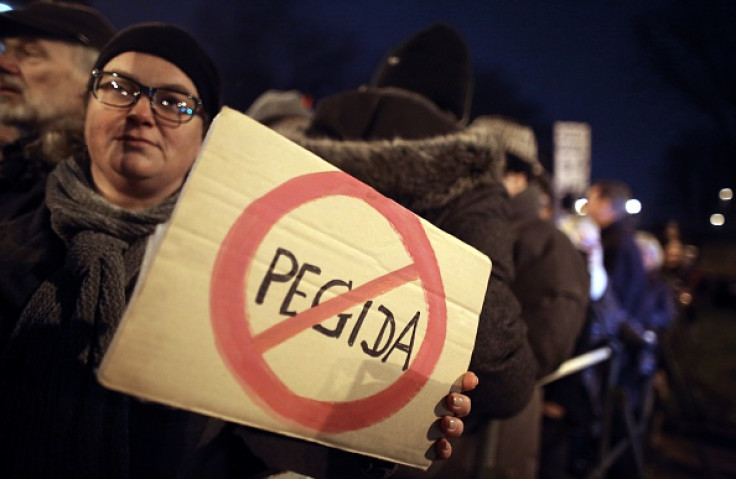 The city considered to be the heart of Pegida protesters, Dresden, also witnessed another anti-Islamisation rally, though the number of Pegida protesters was estimated at only 10,000, which was a major fall since their last count at 17,500 before Christmas.
Dresden was also dark, with Volkswagen turning off all the lights at their major factory.
German chancellor, Angela Merkel, issued a statement hours before the planned protests saying: "We have to show the flag and say that right-wing extremism, xenophobia and anti-Semitism can nowhere find a place in our society."
Merkel had earlier said as part of a New Year message: "Do not follow those who have called the rallies. Because all too often they have prejudice, coldness, even hatred in their hearts."
Pegida protests that were started by a Dresden local with no political background, Lutz Bachmann, have mostly targeted Muslim immigrants in their speeches, however, they are slowly moving to include immigrants from all backgrounds.
Monday's protests come as a major disappointment to Pegida who were attempting to mark the day to spread protests beyond Dresden.
Not only were the Pegida protesters outnumbered across major cities in Germany but opponents also blocked their paths and prevented them from marching.