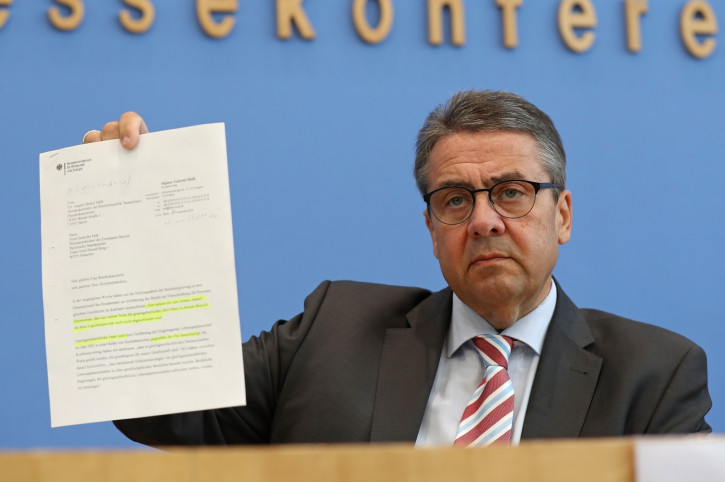 German lawmakers will decide on Friday (30 June) whether to legalise same-sex marriage days after Chancellor Angela Merkel said she would like to see parliament move towards a "vote of conscience" on the issue.
The reform would give same-sex couples full marital rights, including allowing them to adopt children.
German politicians took to Twitter asking not to wait for the federal election in September and for a vote to be held as soon as possible.
Martin Schulz, leader of the Social Democratic Party (SPD) — the second largest party in parliament — tweeted, "We will decide marriage for all. This week."
People on Twitter used the hashtag #EheFuerAlle (MarriageForAll) — and started calling for a vote as soon as possible.
Another Twitter user wrote, "You've got my Yes! YOU CAN DO IT GERMANY! #Ehefueralle #Bundestag #CSDays2017 #Piraten #BTW17"
Change in Merkel's decision
On Monday, Merkel who previously opposed a vote on gay marriage to keep in line with "traditional" family values, said she would allow MPs from her Christian Democratic Union (CDU) party to "follow their conscience".
The usually cautious chancellor said she had had a "life-changing experience" in her home constituency when she had dinner with a lesbian couple who took care of eight foster children.
The Lesben-und Schwulenverband, Germany's biggest LGBT campaigning group, welcomed Merkel's response in a statement on Tuesday saying, "The LSVD welcomes the fact that after 15 years of an ideological blockade Mrs Merkel and the Christian Democratic Union are ready to make some progress on the issue of same-sex marriage.
"Equal rights for all people are a requirement of our basic law ... We want to live in a country where lesbians and gay men are no longer discriminated against."
Why is this reform happening now?
German federal election will take place on 24 September, and the sudden change by Merkel is likely to deprive her opponents of a campaign issue.
On Wednesday, Merkel in an interview with the German business weekly Wirtschafts Woche branded the political dispute "totally unnecessary".
"This isn't about some legislative footnote, but... a decision that touches on people's deepest convictions and on marriage, a cornerstone of our society", she said.
Civil marriages for gay couples are legally recognised in other European countries like Norway, Sweden, Denmark (excluding the Faroe Islands), Finland, Iceland, the Netherlands, Belgium, Spain, Portugal, Luxembourg, France, the UK (except Northern Ireland and Jersey), and the Republic of Ireland.
However Austria and Italy, just like Germany, restrict gay couples to civil partnerships.