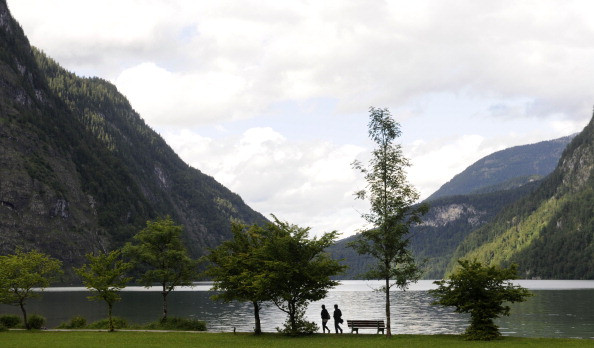 A teenager who found a 500 gram bar of gold while swimming in an Alpine lake in Germany has been told she can keep it. The 16-year-old girl found the bar in the Königssee Lake near the Alps Lake last summer.
She retrieved the bar from just two metres beneath the water's surface and immediately handed it in to the police in Berchtesgaden, Germany.
The gold bar, which is 6cm and weighs 17.6 ounces making it worth about $19,000. It has several markings on it including references to its weight and fineness. It also has the name of Degussa Feingold - a company that has been manufacturing such bars for more than 150 years - engraved on it.
Authorities searched for the owner, for six months but since no one has come forward to claim the sunken treasure, the girl and her family have been allowed to keep the gold Mail Online reports.
In 2015, two treasure hunters Piotr Koper and Andreas Richter claimed they found the location of a Nazi train full of gold and gems in Poland. In December, Polish scientists, who were charged with investigating the site, announced that they could find no evidence of the train's existence.