Germany's anti-Islam Pegida to hold first UK rally in Newcastle
Pegida UK: 'Let's show the Islamists we show no fear'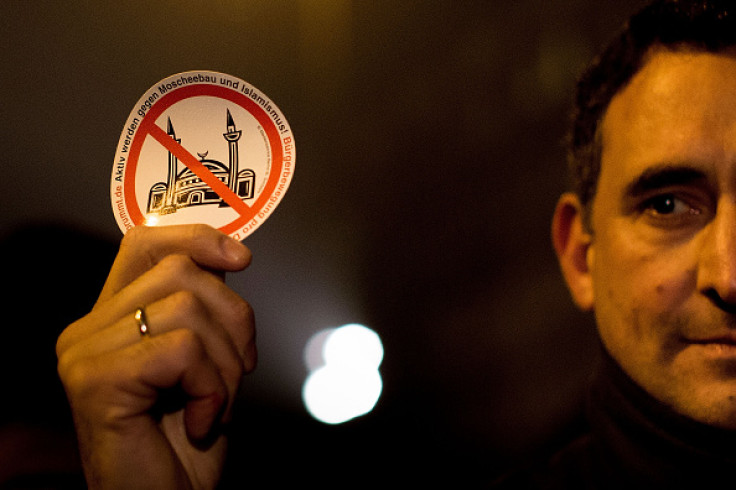 Germany's far-right Patriotic Europeans Against The Islamisation Of The West (Pegida) movement spreads to the UK with the first rally scheduled for 28 February in Newcastle.
Pegida UK took to their Facebook page to announce news of the first rally and posted: "Pegida UK is holding its first rally in Newcastle. All are welcome to attend. Let's show the Islamists we show no fear."
Demonstrations in London and Birmingham are also planned over the next few months.
A spokesman for Pegida UK told the Mirror the group has no intentions on attacting extremists or "do anything illegal."
"We are against radical Islam, hate preachers and believe Muslims need to adapt to our way of life in the West instead of us adapting to them," said the spokesman.
An estimated 500 to 3,000 protesters are expected to attend Pegida UK's first rally in Newscastle.
Newcastle Central's Labour MP, Chi Onwurah, told the Guardian, Pegida will not find similar support in Newcastle as it did in Germany.
"Pegida, like EDL [English Defence League] and all those who try to peddle a message of hatred, will find they have no place in Newcastle," said Onwurah.
"I was born and grew up in Newcastle. It's a city of strong communities and we value our diversity and our shared values and those include respect for people and working together.
"There are people who are trying to exploit tensions between communities – there's an increase in antisemitism, an increase in Islamophobia – and Newcastle stands against that."
Pegida UK claimed on a Facebook post that they, "have notified the police in Newcastle and are waiting for an answer from them!"
Northumbria Police, however, said they have not been contacted by the organisers.
"At the moment we have not received formal notification from this group about a proposed march," said a Northumbria Police spokeswoman.
Meanwhile, anti-fascist demonstrators have expressed plans to counter the Pegida UK protesters.
Weyman Bennett, secretary of Unite Against Facsism, said: "They have tried to do this all over Europe. I think we should oppose it."
Some 25,000 demonstrators were last seen at the Pegida rally in Dresden, East Germany.
The Pegida movement went through some major downs over the last few weeks after five leading members quit the movement a week after the group's founder, Lutz Bachmann, was forced to resign.
Lutz Bachmann founded the Pegida movement in October last year. The 42-year-old, who holds a criminal record for burglary and drugs offences, was forced to step down from Pegida's leadership on 21 January after a picture of him sporting a Hitler moustache was published along with derogatory comments he had made about refugees.
© Copyright IBTimes 2023. All rights reserved.