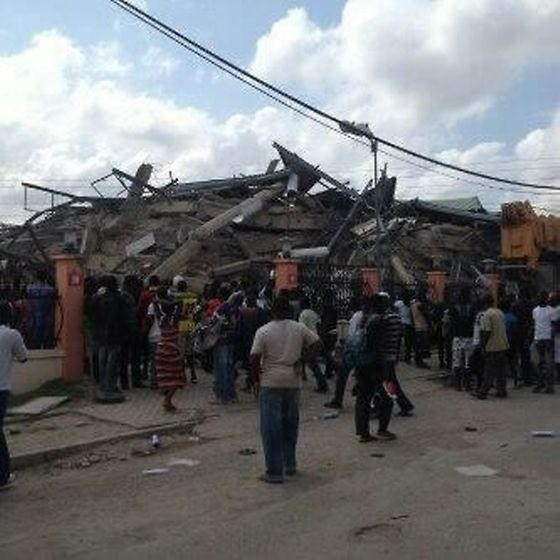 Many people are feared dead after a shopping centre collapsed in the Ghana's capital, with many people believed to be trapped under the rubble.
It is thought the top three floors of the six-story Melcom mall came down. It is reported around 50 people could be trapped.
It is not yet known if there are any deaths as a result of the collapse. A rescue operation is currently under way in the Achimota neighbourhood of Accra.
Assistant Police Superintendent Freeman Tettey told reporters that three people have so far been confirmed dead.
"According to information that I gathered when I got here, about 50 employees were in the building before it collapsed," Tettey said.
Eyewitness Ama Okyere told the AFP news agency: "I was very close to the mall because I was going to buy something only for me to see the building coming down.
"I had to run for my life. I was so terrified. I believe there are lots of people trapped under this because this is a heavily patronised shopping mall in the area."
The cause of the collapse it still unknown but another witness, but another witness, John Owusu, said he heard a loud bang before seeing the building fall down.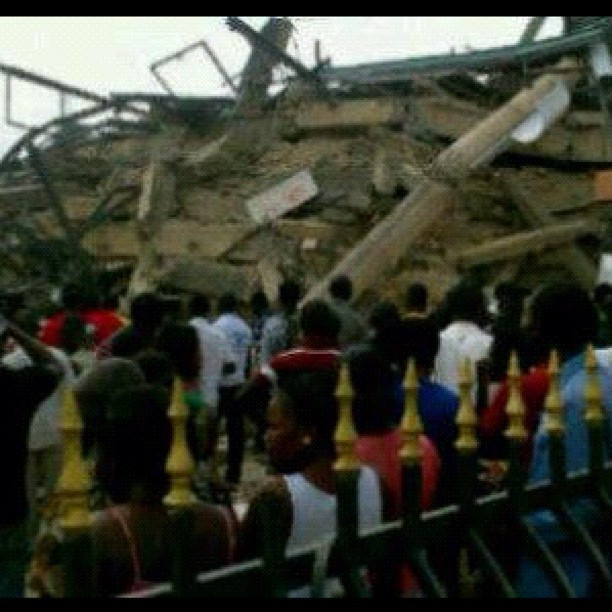 Management at Melcom said: "A most unfortunate incident happened this morning. The building which houses our Achimota Branch has collapsed.
"We rented the Building from Nana Boadu for ten years.
"This is indeed a very tragic incident and we fear that there will be loss of life.
"We are doing everything possible to see that help reaches those who need it. Our heartfelt condolences and deepest sympathies goes to the families of those who may have lost their lives."
Ghana's President John Dramani Mahama said he has suspended his electoral campaign for next month's poll.
Soon after the building collapsed, he tweeted: "My prayers are with the workers, shoppers and others who are trapped in the rubble of the Achimota Melcom building."
Update: Collapsed Melcom Shopping Centre 'Did Not Have Safety Inspection'