A teenage boy is convinced ghosts exist after capturing an image of an apparition on his iPod at a medieval abbey.
Fifteen-year-old Cameron Hamilton took the pictures during a family trip to Rufford Abbey in Nottinghamshire. The building he was standing in dates back to 1147.
The misty white figure he captured has been identified as the White Lady of Rufford Abbey - the subject of numerous sightings at the site. According to local legend, she is Arabella Stuart, a noblewoman who died in 1615 in captivity on hunger strike after being jailed by King James I for her star-crossed marriage.
Cameron had been reading about her allegedly unquiet spirit on information boards only minutes before he took the pictures. But it was only when he got home later that he realised he had added to her legend.
He said: "I was quite surprised and was not expecting it. I believe in ghosts and the supernatural and this has further convinced me that they do exist."
Mum Helen said: "He decided to take some photos to see if he could capture anything spooky on film. We examined the film and saw this image of a White Lady clearly in shot. You can make out the jewellery she is wearing and her face too."
According to the manager of Rufford Abbey's tourist information centre, the shape matches tales of the White Lady. Debbie Hibbert said: "It certainly looked like a figure - like a young woman in full old fashioned dress, hovering over the door."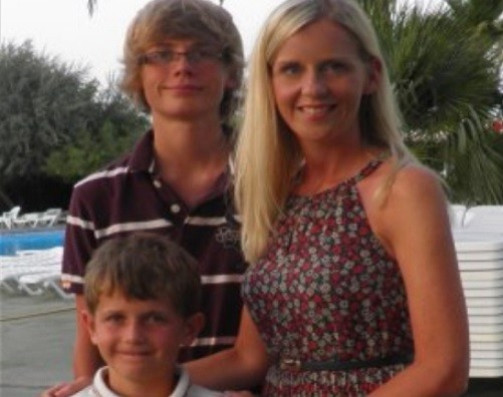 Ghost hunter Patrick Firth of Northern Ghost Research and Investigation Team (UK-NGRIT) leads investigations into paranormal sightings.
He said the image could have a mysterious cause. "We are investigating in more detail about the idea of the recording stone theory where a dramatic happening in history imprints itself into the stonework only to play back at some point in the future when there is an energy spark," he said.
The team are set to go to Rufford Abbey in light of the latest sighting of the White Lady. Firth warned: "It is not for the faint hearted."