Tom Clancy's Ghost Recon: Wildlands will be released on 7 March 2017 for PS4, Xbox One and PC. The news was confirmed at the end of a new gameplay video shown off at Ubisoft's E3 2016 press conference in Los Angeles.
The lengthy demo depicts a squad of online players working together to take down El Pozolero, a known criminal working for the drug cartel who operate in the game's huge open world - said to be the largest Ubisoft has ever produced.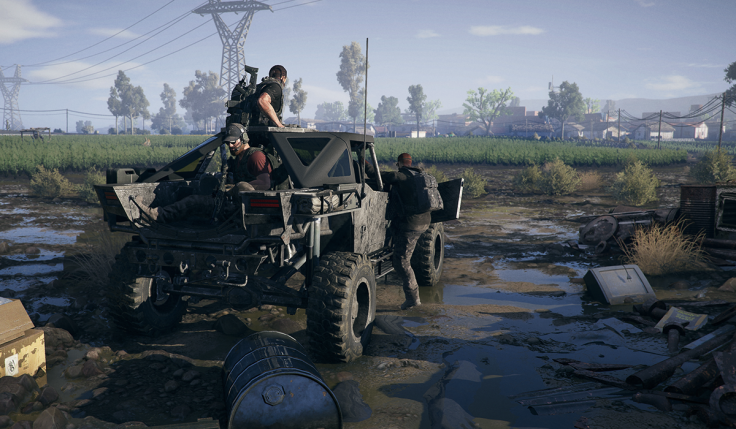 In the demo the team utilises scripted multiplayer chatter to organise their attack and coordinate when everything goes wrong and a chase ensues. At this point we see the vehicular aspect of the game, as the players aim to bring down El Pozolero and take him alive in a jeep, on a bike and with the help of a helicopter.
Ubisoft's website published a synopsis for Wildlands, it reads: "Bolivia, a few years from now: this beautiful South American country has become the largest cocaine producer in the world. The influential and vicious Santa Blanca drug cartel has turned the country into a narco-state, leading to lawlessness, fear, injustice, and violence. The cartel is on track to becoming a major underworld power and global threat.
"An all-out war is not the answer. A surgical, stealthy, lethal approach is the only way to stop the disease at its source. The Ghosts, an elite US Special Forces team, are sent behind enemy lines to wreak havoc, destabilize, and eventually break the alliance between the cartel and the corrupted government. Facing an almighty enemy in a massive and hostile environment, the Ghosts will need to make critical moral choices and engage in tough battles to complete their mission – their grittiest and most dangerous operation to date."
For the latest E3 2016 news head to IBTimes UK's hub page