Thousands of people took part in a giant food fight on Sunday (11 February) as the northern Italian town of Ivrea marked the start of carnival season with the annual 'Battle of the Oranges'.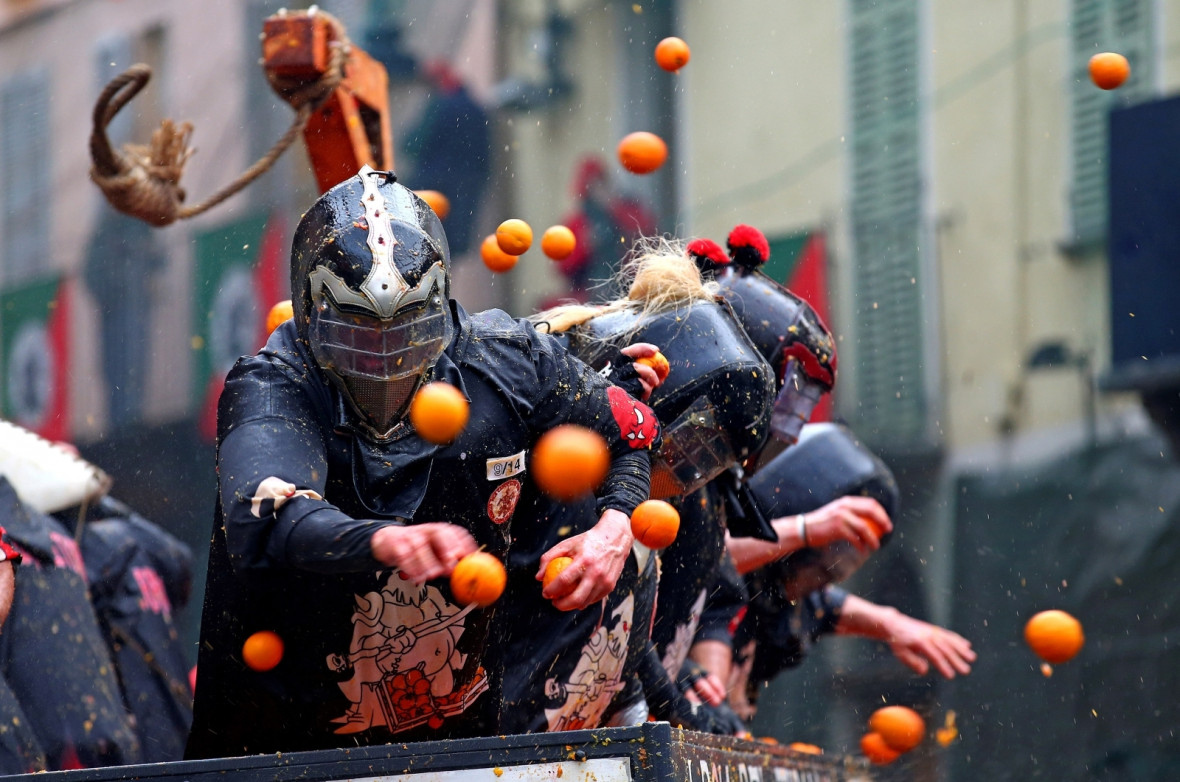 The event, which dates back to medieval times, sees teams dressed up in brightly coloured historic costumes engaging in a fierce orange-throwing fight that leaves the cobbled streets covered in a thick carpet of mashed orange pulp.
Every year some 500 tonnes of oranges are shipped from Sicily to the Piedmont region in order to provide weapons to the fruit-flinging warriors.
The festival's origins are uncertain. According to a legend dating back to the 12th century, Violetta, the daughter of a local miller, was bound by feudal laws to spend her wedding night with the town's evil lord. In order to save her honour for her betrothed she beheaded the nobleman and set the town of Ivrea free from his tyranny. Some say the oranges represent the tyrant's head, while others say they are his testicles.
During the 19th-century French occupation of Italy, representatives of Napoleon's French army were added.
The orange-throwing battle, with participants split into nine teams of noblemen and commoners, recalls the insurrection against the tyrant.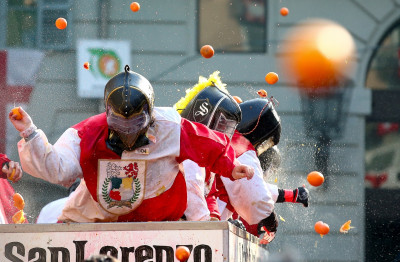 The Battle of the Oranges resumes on Monday and Tuesday. The weeks leading up to Ash Wednesday (14 February) see Carnival celebrations in cities around the world, including Rio de Janeiro, Tenerife and Venice.