Women wearing huge, elaborate costumes battled it out to become Queen of the 2018 Santa Cruz de Tenerife carnival in the Canary Islands. The theme for this year's carnival was La Fantasia – or Fantasy. The spectacular costumes – covered in feathers, sequins and jewels – can be more than 5m high and weigh over 80kg, so it's perhaps not surprising that the women wearing them were wheeled onto the stage on castors to perform for the judges.
In this gallery IBTimes UK looks at this year's contestants. We reveal the winner at the end of the gallery.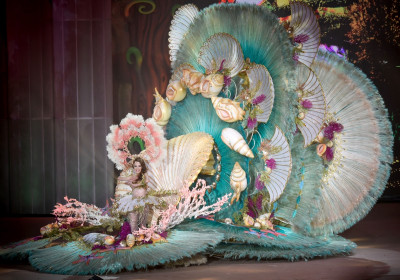 Carmen Laura Lourido Pérez, representing Fuentealta was chosen as Queen of the Santa Cruz de Tenerife Carnival 2018, with a design by Jorge Gonzalez.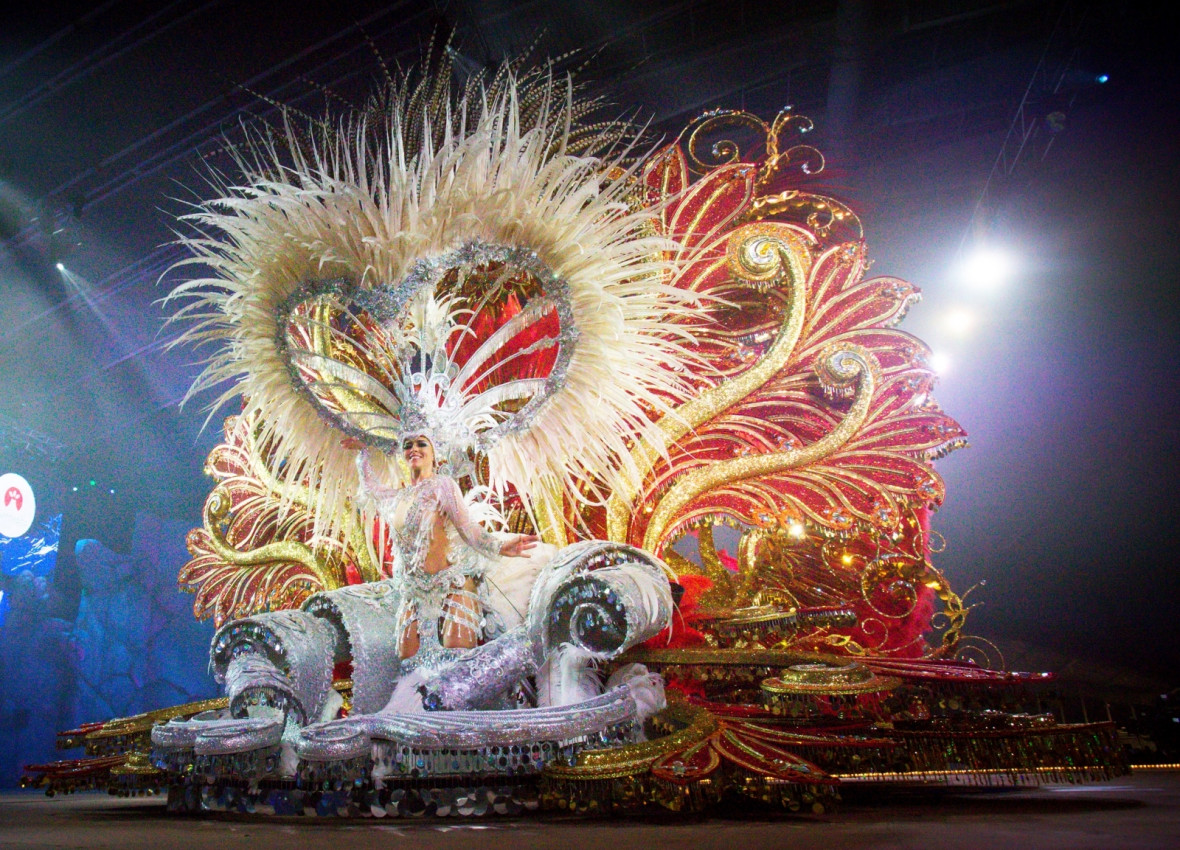 You can see more of the amazing costumes at the Santa Cruz de Tenerife Carnival 2018 Facebook page.