Politics was a major theme at the American Music Awards, which took place on Sunday, 20 November, with a number of celebrities coming forward to say their piece on Donald Trump. Joining the bandwagon was event host Gigi Hadid, who showed off a mad impression of First Lady-to-be Melania Trump.
Hadid, along with co-host Jay Pharoah, kicked off their monologue with a mention about the Electoral College before the 21-year-old model took a jab at Melania for famously plagiarising Michelle Obama.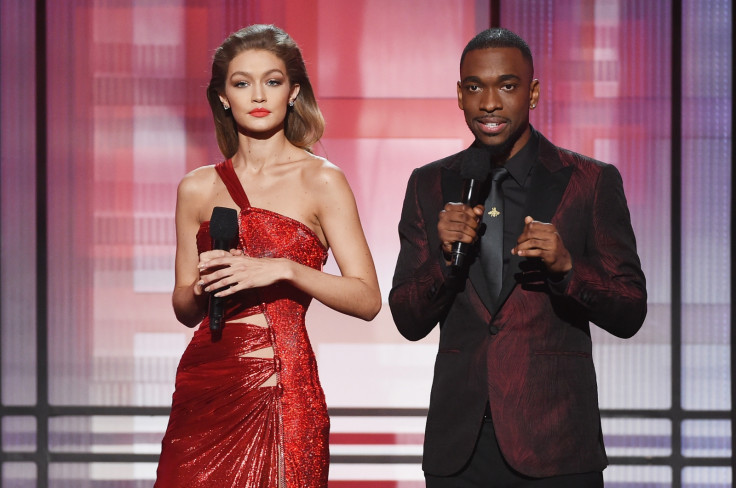 "This is my Melania Trump impression. I have to get the face right," she told the audience before doing her impression.
"I love my husband, President Barack Obama, and our children, Sasha and Malia," Hadid said while trying to make her face look more like Mrs Trump's by squinting her eyes and pouting.
Pharoah also took his turn to mock the president-elect. After Bruno Mars performed the opening number for the night, the stand-up comedian offered an impression of what Trump would say about the performance.
"I love Bruno Mars. I don't know what colour he is, so I can't deport him," he said adding, "He looks like Mowgli from The Jungle Book, he does. I love Uptown Funk, it was all totally about me. It was originally called Uptown Trump. I'm going to funk this country up bigly."
Green Day also managed to rile up the crowd during its performance of Bang Bang. "No Trump, no KKK, no fascist USA!" frontman Billie Joe Armstrong chanted mid-song, while punching his fist in the air.