Honey G lives on as judges save the wannabe rapper in X Factor sing-off
Viewers are outraged as Honey G survives another week on the X Factor after facing her first sing-off.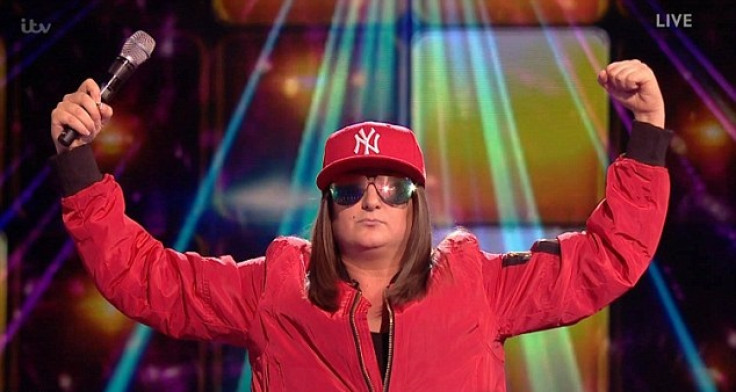 Honey G has defied her critics and will sing again in next week's X Factor.
Her first time in the bottom two, the 35-year-old prepared to face Scottish wannabe Ryan Lawrie in the sing-off, but the rapper from "North Weezy" was unfazed by the prospect.
Strutting out to the sound of cheers she looked more like she had just won the X Factor final, than a contestant who scored the fewest votes.
Displaying the kind of unwavering self-belief that is often characteristic of those with questionable talent, she had the swagger of a champion, and had no plans to go down quietly.
Singing Missy Elliot's 2008 track Get Ya Freak On and Work It, the tin-foil wearing rapper got into her stride and got a bit too close for comfort to Simon Cowell as she hovered over his shoulder.
"Definitely the most surreal sing-off we've ever had," observed host Dermot O'Leary.
Lawrie, singing Ed Sheeran's 2011 hit Lego House, was no match for the inimitable Honey G who had the judges behind her all the way.
"That was bizarre," admitted Simon Cowell. "Ryan you were my wild-card pick and I think what you've done has been incredible.
"Honey, I watched the show back last night. It wasn't as good as it sounded in the studio. But the one I wanted to stay in more based on that sing-off was Honey G."
With Sharon Osbourne and Nicole Scherzinger backing their respective acts, it fell on Louis Walsh to cast the deciding vote and while he could have let it go to deadlock and the public vote, the Irish boy band manager also put his money on Honey G.
Explaining his decision he said: "With Honey you never know what's she going to bring and you always look forward to her. It's all about the entertainment factor and she always entertains. She takes it so seriously. She's having the time of her life and I wasn't sending her home."
Sharon had an answer for those who questioned Honey G's place in the competition. "She performed with more passion than Ryan. She wanted to stay in the show and she showed us that. She really worked it. The woman has got passion, love her or hate her," she explained.
Admitting that his close encounter with Honey G was "a little bit uncomfortable" Simon, who has appeared to back the unlikely rapping sensation from the start, seemed to back-track, adding that he doesn't believe she can win the show in the face of the remaining talents.
"Unless Honey performs a miracle she's not going to win. I don't think she can win the show," he said. "The frontrunners last night stepped up. They were really really good."
While viewers took to Twitter to express their disbelief at the final vote and branded the result "a fix", Honey G remained defiant as ever.
"I knew I had to deliver the goods. I was nervous but I've got my eye on the prize and I'm determined to fight my way into the final," she said.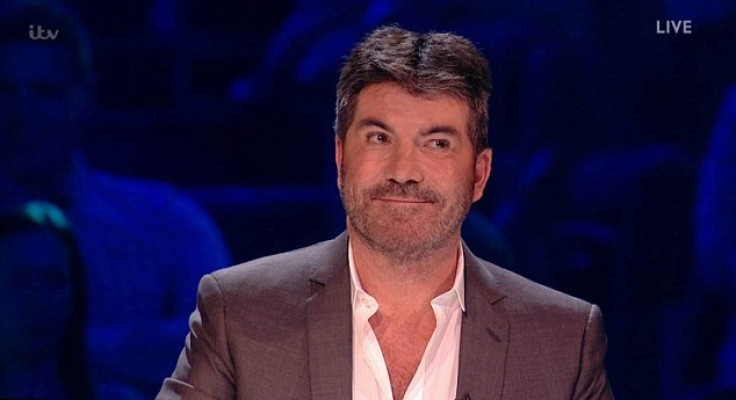 Explaining why she ended up in the bottom two she denied that her popularity was waning or that she might finally have been exposed as something of a one-trick pony.
"The track that I did this week was slightly different tempo, it wasn't up tempo," she explained. "It may not have been the right track. It's all about picking the best song. Honey G is going to go out there and get the public voting so they can get me into the final and I can show them what Honey G really is."
While the 'haters' were one step closer to ousting Honey G from the show, you can be sure, that whatever happens next week, she will go down fighting.
As for Simon - who described her as "infectious" and "brilliant' - he may have lost all credibility, but he definitely cashed in on the oddity that is Honey G.
© Copyright IBTimes 2023. All rights reserved.