Girl, 14, gang-raped by 40 men from her village in Thailand
The girl from Ban Koh Raed in Phang Nga Bay claims she was drugged and systematically abused by the villagers for eight months.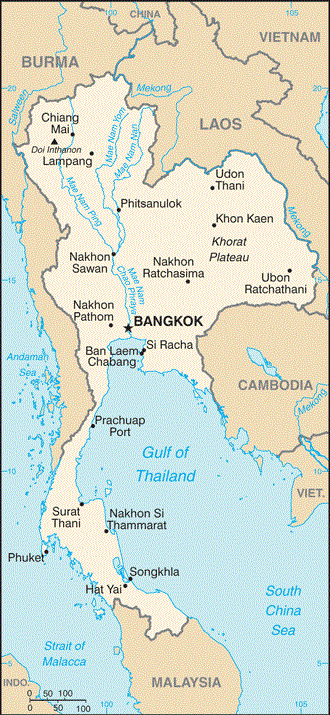 A 14-year-old girl living on an island in Thailand, has claimed she was raped by 40 men from her village.
The girl - who has not been identified - alleges that she was systematically abused in Ban Koh Raed in Phang Nga Bay over eight months in 2016.
She recounted her ordeal to police, recalling how she was first abducted from her home in May by one man, while her parents were working nights tapping trees for rubber saps.
The same man returned a few nights later accompanied by a second assailant and she was gang raped. The attacks subsequently escalated as other men forced her to go to beach huts where she was repeatedly abused.
She described how she was drugged before being gang-raped by the men from the village in southwest Thailand, which has a population of little over 100 people.
Her mother, 39, told The National: "Because I and my husband work as rubber tappers, we must leave our children alone between midnight and dawn."
Thai police said yesterday that they had identified 11 of the alleged attackers.
While some of the attackers are from other islands, the local community has been left shocked at reports that most of the residents are related to a man accused of raping the girl.
"Local residents are ready to cooperate with police," Yuttanakorn Juanjenkij, a governing official in Tambon Loryoong, told Malaysian Digest.
"Think about children who live in the village. They feel stress as such a claim means their fathers may be suspects," Yuttanakorn added.
"Local residents here are generally close. It is really hard for them to believe such a large-scale crime could have happened in their neighbourhood."
The girl and her parents have received threats from other villagers and have been forced to flee their home, Mail Online reports.