A woman dubbed the 'Toxic Tush' doctor following a series of botched buttock treatments has been jailed for 10 years over the killing of a patient.
Oneal Ron Morris, who is transgender, combined silicone, mineral oil, Fix-a-Flat tyre sealant, cement and super glue in an attempt to give women more shapely buttocks.
But the 36-year-old, who was not a licensed doctor, was jailed on Monday (27 March) after pleading no contest to manslaughter and practising medicine without a license at Florida's Broward County court.
Morris convicted of killing her friend Shatarka Nuby, 31, who died in prison in 2012 while serving an undisclosed charge, after receiving as many as 10 injections from Morris between 2007 and 2010.
Broward's Sheriff's Office said that Morris admitted to Nuby's aunt that the silicone used for each $2,000 (£1,600) treatment, had in fact been sourced from a Home Depot DIY store.
The New York Daily News reported that a medical examiner said Nuby's death stemmed from a "massive systemic silicone migration" from injections into her buttocks and hips.
"My daughter died the most inhumane death, 18 months she suffered with not knowing the full of what he put in her body," Sherri Pitts, Shatarka's mother, said according to CBS Miami.
"The doctors couldn't do anything until they knew what portion they put in her body."
The Sun-Sentinel reported that in October 2015 Morris pleaded guilty to one criminal charge against Nuby in Miami and was sentenced to a year and a day in prison.
She was then transported to Broward County to face seven further charges last year, including the manslaughter indictment.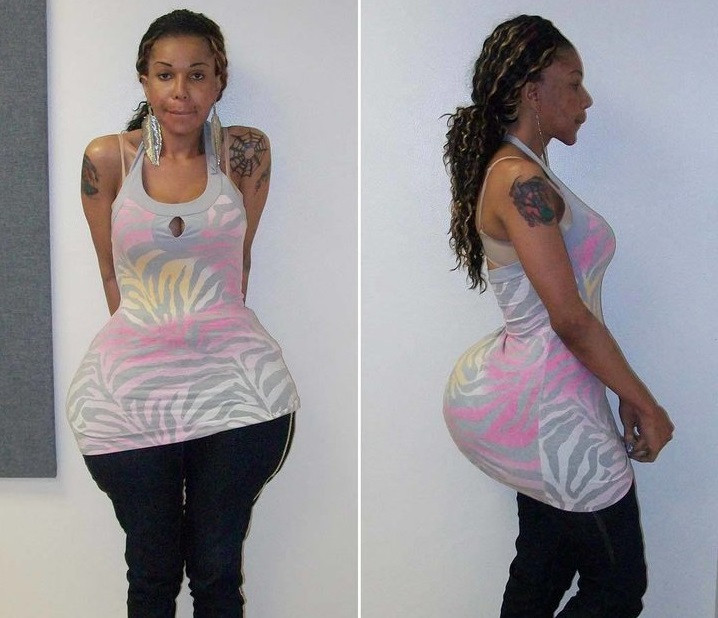 Several of Morris' victims were in court for her latest sentencing and complained that they had become ill after receiving injections which they believed contained medical-grade silicone.
"You gave us your word that the products you was using was A-1 products. And come to find out they were not," said victim Kisha Jones to CBS.
"Maybe in the beginning, but greed really took over, because you was pocketing the money from every victim."
The court heard Morris testify that she did not mean to hurt her friend and agreed to a plea agreement because she did not believe she would receive a fair trial.
Controversially, Morris is likely to serve her sentence in a men's prison rather than a women's.