Glasgow 2014: South Africa Beat England to Women's Pairs Commonwealth Gold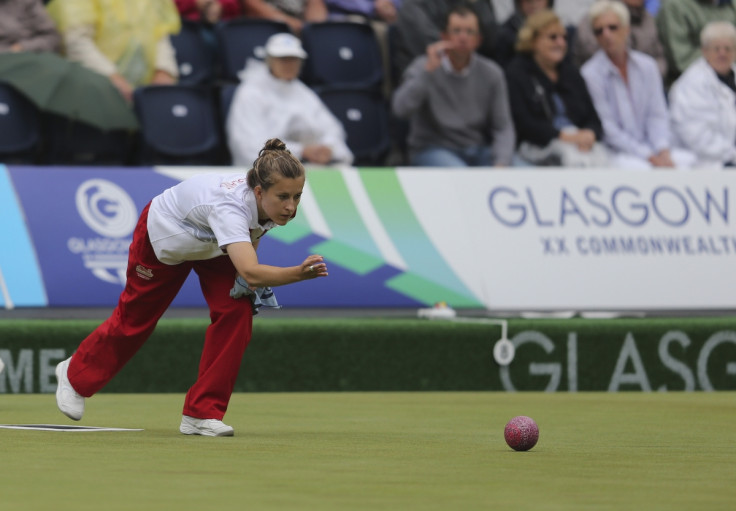 South Africa snatched gold away from England in the women's pairs in the extra end to continue their lawn bowls dominance at the Commonwealth Games at Glasgow.
Natalie Melmore and Jamie-Lea Winch, the England duo, led 16-11 with four ends remaining and looked certain to claim the team's second gold of the Games.
But Proteas pair Tracy-Lee Botha and Colleen Piketh had other ideas and after drawing level in the final 18th end, they took three on the decider to win 20-17 to claim their nation's fifth gold at Kelvingrove
Having beaten Jersey and Northern Ireland respectively in the semi-final, South Africa and England were looking to add to their gold medal count at Kelvingrove,.
Despite the enormity of the occasion, the opening exchange pointed towards a high scoring, expansive game on the ninth day of competition at the Games, with South Africa – who had won four lawn bowls golds already in Glasgow, storming into a 7-1 led after three ends.
England pair Winch - the singles silver medallist - and skipper Melmore were unperturbed however and were soon back within one after stealing a four after Piketh's error as she cannoned into an opposing bowl.
That delivery spark an England comeback and they snatches another four in the seventh end to propel themselves into the lead, though Melmore should have extended the lead after sending her final bowl long.
Winch set up the steal of three shots in the next two ends to draw level at 10-all as the match entered a six-end shoot-out for gold amid the inclement conditions.
Botha, who had already won gold in the women's fours, had seemingly put South Africa two ahead, only for Melmore to produce a fine final delivery to restrict the damage to just one, as South Africa retook the lead.
Mistakes in successive ends from both Piketh and Botha allowed England to then edge ahead with three ends remaining, with on both occasions the South Africans knocking on their opponents' bowl.
And when England extended their lead by two as Winch drew into the jack, before picking up another two ahead of the 15th end, victory looked all but secur.
Piketh helped put South Africa within two and looked set to put her team in front with a superb deflected takeout, before Melmore produced one of her own to steal a one with the final bowl.
The England lead was just one going down the final end as South Africa came back, and they took it to a decider by grabbing another one but Melmore required an inspired final delivery to take the match to an extra end.
With the momentum in their favour Botha and Piketh took gold with a three on the extra end to clinc South Africa's fifth gold of the Games and leave England dispondent.
© Copyright IBTimes 2023. All rights reserved.