An English artist has come under widespread criticism after receiving £15,000 ($22,000) of taxpayers' money to live in Glasgow for a year as part of an "action research" art project. Ellie Harrison received the money from the government-funded Creative Scotland for her "durational performance", in which she vows not to travel outside of Scotland's largest city for all of 2016 except in the event of ill health or death of a close friend or relative.
Harrison, 36, who has lived in Glasgow since 2008, said she hopes her project The Glasgow Effect will test the limit of "sustainable practice" and by cutting down on her carbon footprint she will "increase her sense of belonging, by encouraging her to seek out and create 'local opportunities' – testing what becomes possible when she invests all her ideas, time and energy within the city where she lives."
The project has been widely seen as "insulting" to those living in the city, in which one in three children currently exist in poverty. Many have suggested the money would have been better spent on other local projects.
The name of the project, The Glasgow Effect, is a term used to describe the low life expectancy of Glaswegians compared to the rest of Europe, and the project's Facebook page uses a plate of chip shop chips as its cover photo.
Ellie Koepplinger wrote on the project's Facebook page: "I'm not quite sure what this project attempts to achieve – right now, I simply am shocked that the first thing the artist has associated with living within Glasgow for a year is a plate of chips. Our culture is so much more than that. I don't believe you need £15k to see that.
"I believe passionately in the value of art in society. I also believe passionately that we Glaswegians have a huge inferiority complex, and that this is not helped by projects which appear to simply drive our own self-worthlessness. Why did this 'city' have to be Glasgow? Because Glasgow is celebrated as being a crap place to live, of course. That's the 'challenge' of living here."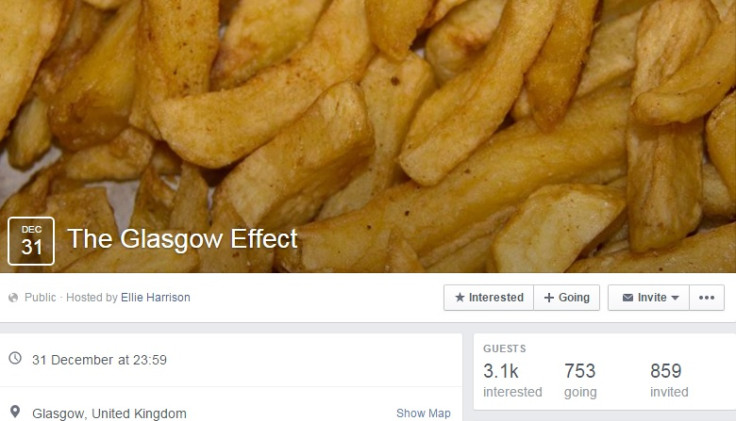 Another Facebook user, Kenny Leckie, added: "I know literally hundreds of people who've been creating art of all descriptions in Glasgow for years and funding it from our day jobs or from hosting fundraisers. Doesn't this disrespect everyone who doesn't have that luxury of being funded to create art and who lives here because they can't afford to move away?"
A Creative Scotland spokesperson said: "Ellie is a recognised artist with an MA with Distinction from the Glasgow School of Art. Her idea, articulated in a strong proposal which met all the criteria for Open Project Funding, focused on exploring whether it's possible for an artist to generate an existence for themselves by living, working and contributing to a single community, as opposed to being constantly on the road because of the need to earn money from commissions from different places that incur costly travel and accommodation costs and high carbon footprint usage.
"Ellie's project is based on the premise that if society wishes to achieve global change, then individuals have to be more active within their communities at a local level. In restricting herself to staying within the city boundaries she is keen to explore what impact this will have her on her life and on her work as an artist with national and international commitments.
"Our funding will support Ellie's creative practice in Glasgow and we will be interested to see how the project progresses. As part of our funding conditions we will require an evaluation of the project once it is completed."
Update: Ellie Harrison has issued a statement surrounding the controversy via Facebook and posted her funding application to Creative Scotland in full onto Tumblr