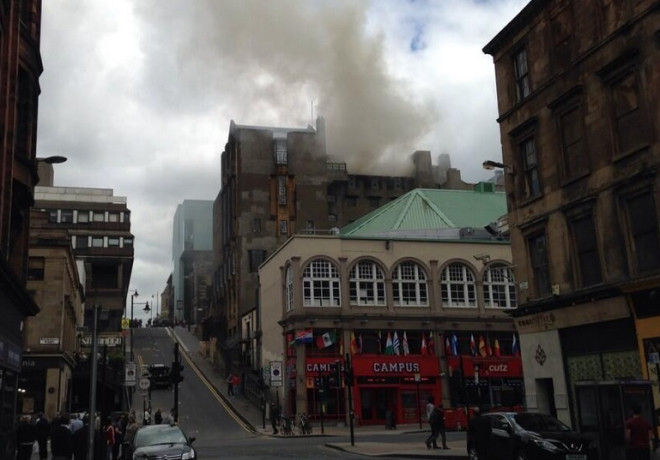 Emergency services have been scrambled to Glasgow city centre to tackle a fire at the university's School of Art.
Unconfirmed reports claimed the blaze began in the basement of the newly-refurbished building, which cost £50m.
Glasgow School of Art had only just been awarded the prize for 'Building of the Year' by the Architects Journal, who hailed it for rewriting the "rhetoric of education building."
Glass was threatening to crash onto the pavement as windows began to crack in the heat as the building burned, said witnesses.
The School of Art is located in Renfrew Street, in the heart of Scotland's second city. The institution is rated as one of the leading schools for the visual arts in Europe.
More to follow.