GlaxoSmithKline Bribery Scandal: 18 More People Arrested in China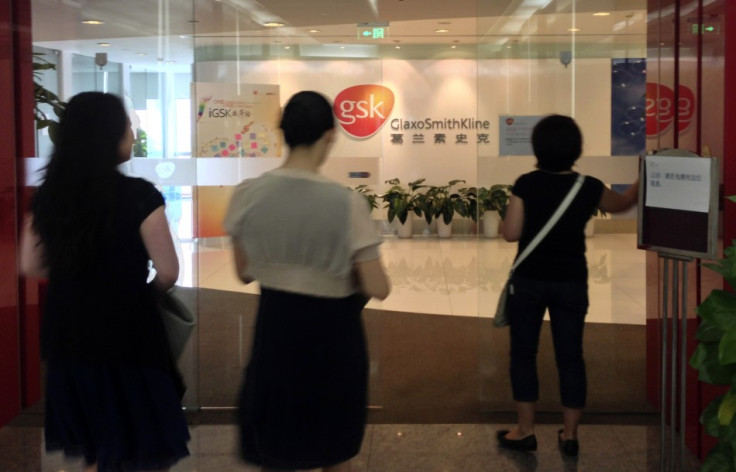 Another 18 people have been arrested in China as part of a bribery scandal involving British drugmaker GlaxoSmithKline.
State radio reported on its website that Zhengzhou police recently detained 18 GlaxoSmithKline employees and some medical personnel on charges of corruption. The report did not provide any other details.
Earlier, China's Ministry of Public Security had accused unnamed GSK executives of routing 3bn yuan (£324m, €375m, $489m) in bribes to doctors through 700 travel agencies and consultancies over six years.
In connection with the allegations, Chinese authorities have taken four GSK executives into custody and claimed that a number of executives at GSK had admitted to criminal charges of bribery and tax law violations.
GSK also admitted that some Chinese executives appeared to have broken the law but CEO Andrew Witty said that their head office had no prior knowledge about the wrongdoing.
In a bid to repair its tainted image in connection with the scandal, the company appointed Herve Gisserot, senior vice-president for Europe, as the new chief of its China operations. He replaces Mark Reilly as general manager of China operations.
Reilly left the country for London shortly after the investigation was revealed in late June. Reilly will continue with GSK as a senior member of the management team, according to the company. He will help lead GSK's response to the bribery investigation in China, but it was not clear whether he would return to China.
More Details Revealed
According to interviews published by Xinhua, the official state-run news agency, several GSK employees have confessed to bribing doctors with gifts, travel, lecture fees and cash bonuses to persuade them to prescribe more of the company's drugs.
A man surnamed Li, who is a regional sales manager at GSK China in central China's Henan Province, said that salespersons at the company received special training on sales skills and methods, especially how to maintain relations with hospitals and doctors, Xinhua reports.
The man, who is in charge of selling respiratory drugs to more than 10 hospitals in the province's capital city Zhengzhou, added that salespersons established good personal relations with doctors by catering to their pleasures or offering them money, in order to make them prescribe more drugs.
A 35-year-old female medical representative surnamed Wang working under Li said she acted as a doctors' assistant, meeting their needs as much as possible, even their sexual desires.
Wang added that some executives gave clear directives to the sales department to offer bribes to doctors with money. Those doctors who avoided receiving money received lecture fees even when the lectures did not exist.
According to Li and Wang, the company was bribing doctors to prescribe more if there was no increase in the number of patients as it set the target of raising drug sales by 30% annually in the last two years.
Wang said the company was compensating the bribery- related expenses with a hike in the prices of drugs.
One hospital employee told Xinhua that a GSK representative, identified only by the surname Wang, offered bribes for business.
"After we got familiar, Wang visited me during festivals, treated me to dinner and bought me gifts," the hospital employee said.
"When our department held events, Wang also paid the bill."
© Copyright IBTimes 2023. All rights reserved.