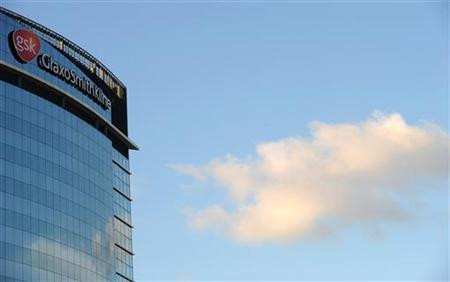 GlaxoSmithKline, has announced it is settling the "substantial majority" of claims against its 'thiazolidinedione' Avandia which was found to cause death in 'heart failure' patients after it was released to market.
The drug, which was later found to be contra-indicated in patients with angina, heart failure and other cardiovascular disease is facing a £1.6bn fine from thousands of relatives, healthcare groups and even government groups who say they issued/used the drug to their detriment, unknowingly.
The resulting charges are thought to have wiped out any second quarter earnings at the British Pharmaceutical company.
"This represents a substantial proportion of GSK's outstanding litigation. This progress is helping us to reduce financial uncertainty and risk for shareholders," said Dan Troy, Glaxo's General Counsel.
Shares in the company rose more than 22 pence on the news, to 1204.00 (+1.9 pct).
The announcement is an end to a saga which began in June 2007 when a prominent member of the New England Journal of Medicine, Steve Nissen published data that suggested Avandia could cause 'myocardial infarction' - heart attack.
The study was based on 42 clinical trials of the drug, involving 28,000 patients - forcing Glaxo to issue a warning on its website and a whole host of lawsuits to 'pop up'.
'AVANDIA can cause or worsen heart failure. If you have severe heart failure (very poor pumping ability of the heart), you cannot be started on AVANDIA' reads the notice on Avandia's website.
The resulting water retention that helps diabetics was inadvertently found to exert pressure on the heart causing thousands and now billions of pounds worth of damage to in legal charges to the company.
And Steve, who was later to announce on TV the 'deaths caused by Avandia could dwarf the 9/11 losses' caused a maelstrom.
Now, with three years passed and thousands of lawsuits admitted, Glaxo hope to draw a line under proceedings especially as most of the claims have now been settled, whilst the FDA has approved the drug for continued use - athough it is unlikely to continue at a higher sales rate than before.
Steve Nissen remains an active 'patient advocate' even taking on trials from rival drug firms Takeda and Eli Lilly against Glaxo and other drug companies and prior to Avandia removing Vioxx from the market after it was found to cause heart attacks and strokes.
Glaxo's image meanwhile is seeing a slow recovery:
"Assuming Avandia remains widely available," says RBS analysts, Michael Peacock and Savant Ahmed, "We believe that GSK will return to growth in 2010 moving up to 4% sales growth by 2012."
"Glaxo's results will come out on 21 July." they added with the legal hit expected to take out more than 24.5 pence predicted earnings per share (expected to be hit by around 26 pence).
The company is also expected to take a slight hit from intensifying competition over Valtrax, it's antiviral after the drug losts its patent and is being marketed in a cheaper 'generic 'form by Ranbaxy Laboratories.