Glencore has sold 1.3 billion emergency shares for £1.6bn, after the company promised to raise around £7.7bn to try and trim its staggering debt. The company is struggling to survive in an extremely low-price market.
The commodities trader issued the ordinary shares for 125 pence each, a price that is almost 65% lower than Glencore's share price just a year ago in September 2014. Following the announcement that the company had made a £431m (€587.1m, $661.2m) loss in the first year of 2015, the trader promised to start paying off a big chunk of its £19.48m debt by suspending dividend, spending less capital and issuing emergency shares.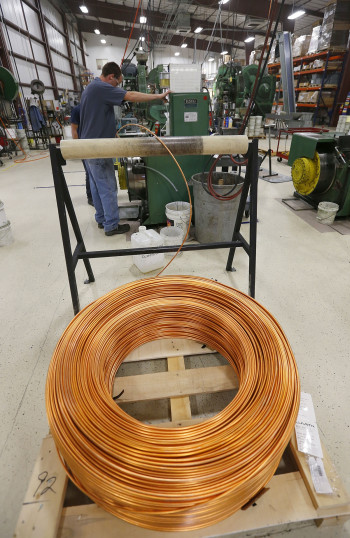 Although commodity prices, which were already down significantly, have suffered from the crash in China, Glencore remains confident. Its chief executive Ivan Glasenberg said that the company's diverse portfolio can serve as a safety net and would give the company the best possible position once prices make a turnaround.
"Copper and zinc are both supply-challenged and an essential ingredient of future global growth," Glasenberg told investors after announcing the measures. "In seaborne thermal coal, a capex drought and low prices have helped rebalance the market. We are confident that thermal coal's position and availability as the lowest cost fuel source for many large economies will underpin its key role in the global energy mix for many years to come."
Copper has hit its lowest price since 2009 in September. It has had an issue of over-supply but it is also seen as a benchmark for the status of the economy worldwide. Zinc, one of Glencore's major markets, fell below $0.80 per pound on Monday (14 September), for the first time since 2011.
Many big commodities, including crude oil, have seen further declines on the back of falling demand in China. The Shanghai Composite suffered enormous losses in July and August causing the need for commodities to fuel the country's normally strong manufacturing industry to fall.