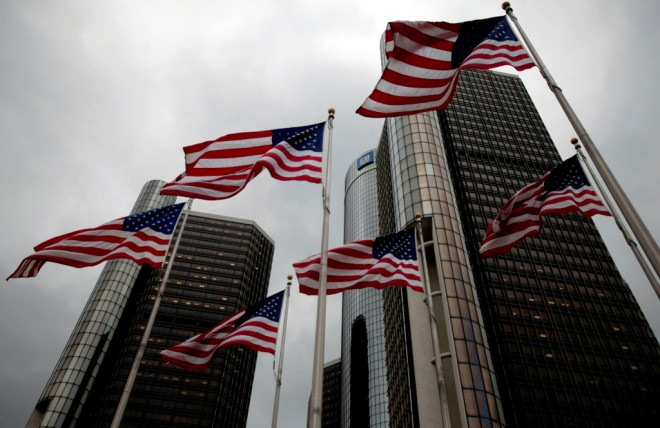 The US government lost $11.2bn on its bailout of General Motors, almost a billion dollars more than what the Treasury Department had booked when it sold its remaining stake in GM last year, according to a federal report.
The $11.2bn (£6.6bn, €8.1bn) loss includes a write-off in March of the government's remaining $826m investment in "old" GM, according to a quarterly report by a Treasury watchdog released on 30 April.
The Treasury, at the time of the final sale of GM shares in December 2013, pegged the total loss at $10.3bn and did not expect any significant proceeds from its remaining $826m investment in "old" GM, the report by the Office of the Special Inspector General for the Troubled Asset Relief Program (Tarp) said.
"The goal of Treasury's investment in GM was never to make a profit, but to help save the American auto industry, and by any measure that effort was successful," Treasury Department spokesman Adam Hodge said, Reuters reported.
Downbeat Earnings
Last week, GM reported its worst quarterly performance in over four years. The firm said first-quarter profit had plunged 88% in the wake of the ignition-switch recalls.
However, results still beat expectations on improving sales of higher-priced and redesigned pickup trucks in North America.
The January-March quarter included the previously revealed charge of $1.3bn for the recall of nearly 2.6 million vehicles, and CFO Chuck Stevens said it was too early to foretell whether GM would have to factor in more charges.
Recalls
US Senator Richard Blumenthal of Connecticut, a member of the Senate Commerce Committee investigating the GM recalls, has said former GM CEOs should be questioned over the company's slow response to the ignition switch defect.
Earlier in the month, GM said the recalled cars were safe to drive prior to repairs, but the automaker was unsure if the ignition switch could be turned off by a simple nudge from a driver's knee.
Knee-bumping complaints were among the earliest indications of faulty ignition switches, a problem that first surfaced a decade ago.
Crisis Manager
GM has hired an outsider, Jeff Eller, as crisis management adviser amid mounting recalls and investigations over ignition switch defects linked to fatal crashes and the deaths of 13 people.
America's leading automaker has been hit by lawsuits filed by car owners who claim that the recalls caused their vehicles to lose resale value.
Meanwhile, GM-appointed law firms and US federal authorities are probing the automaker's response to the issue.
The US government spent about $50bn to rescue GM following the company's 2009 bankruptcy. The government's investment was converted to a 61% equity stake in the automaker, alongside preferred shares and a loan.
The bailout of GM and Chrysler, which received about $12.5bn, saved 1.5 million jobs in the US, according to the Center for Automotive Research.