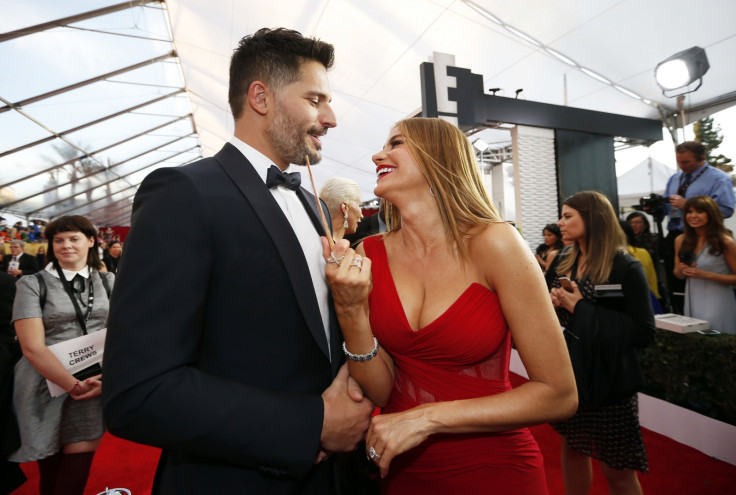 Modern Family star Sofia Vergara is not the one to keep her thoughts to herself especially when it comes to her picture-perfect marriage with actor Joe Manganiello. So, when tabloid rag Star magazine reported their "divorce shocker" story alleging that the actress was caught cheating on her husband, Vergara took to Instagram and gave the magazine an earful.
"The editor of this magazine is an idiot," the 44-year-old actress wrote along with a Star magazine cover shot, which announced in big bold letters, "Sofia and Joe, It's Over".
Calling out the false report that seems to be based on the Colombian-American star's missing wedding ring, Vergara shared, "if he is going to have my ring removed to created a "fake" "news" he should have made sure that he removed from social media all the other pictures of that award night in Rome where Im wearing it."
She even cleared the air on her relationship with the producer of her upcoming film Bent; after pictures of the two was published by the tabloid.
"By the way... that's my friend the producer of the movie Bent that I was shooting in Rome and who came to spend Easter at my home the week later," Vergara clarified. Furious at the fabricated reports targeting her near two-year marriage with Manganiello, the popular TV star finished off her Instagram rant with hashtags "Star magazine bullies" and "go invent s**t about your mother".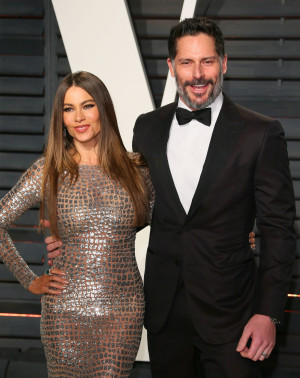 According to Mail Online, the pictures were taken in Rome during the Ischia Film and Music Festival Gala. As Vegara pointed out, the man pictured with her is her producer Andrea Lervolino, who was with the actress in Rome while filming Bent.
Vergara's strongly-worded protest against the fake cheating rumours echoed in her husband's latest Instagram post.
"Big surprise everyone but Star created a fake story and then photo shopped my wife's engagement ring off of her finger in order to sell magazines," Manganiello said. "They are run by malicious trash. Do the world a favor and don't buy their garbage."
The actor couple got married in Palm Beach, Florida in November 2015.