Was Goldie Hawn and Kurt Russell's Walk of Fame ceremony their long-overdue wedding?
Actress Kate Hudson and Reese Witherspoon joined the couple during the dual-star dedication.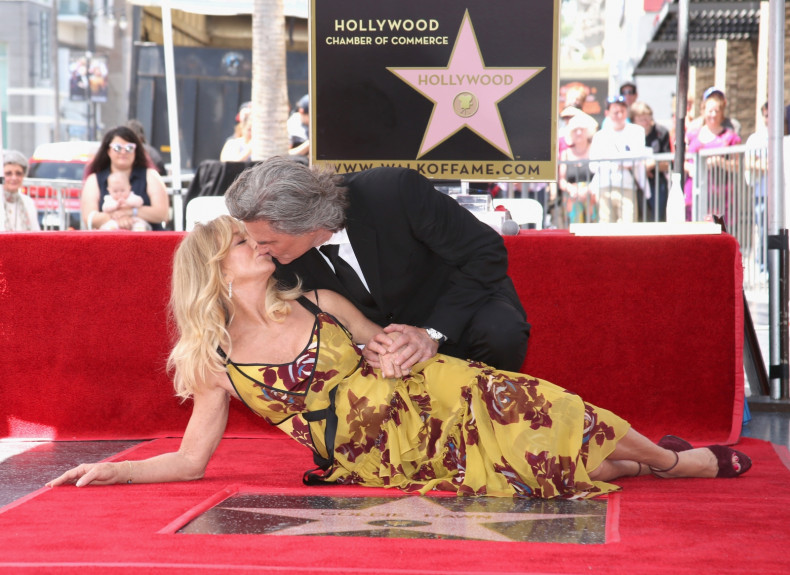 Long-time lovers and showbiz's most enduring couple Goldie Hawn and Kurt Russell were recently honoured with a rare Hollywood Walk of Fame ceremony, where they jointly received stars. As the pair's closest friends joined them for the special honour, the event seemed nothing less than a wedding ceremony – something that the two never had in real life.
"Can we just get married? We've never had a celebration like this before," Hawn joked as she received the honour alongside her long-time beau.
Although she and Russell have been together for over three decades – they fell in love on the set of WWII drama Swing Shift – the couple famously refrained from taking the wedding path. But Thursday's dual star dedication felt nothing less than a wedding affair, as per the couple's friends and family.
In fact the 66-year-old actor even confessed that he has "actually written something that was along [the] lines" of vows, but chose not to read them.
While on stage, however, the 71-year-old actress got quite emotional as she thanked her daughter and partner acknowledging their contribution throughout the years. "Thank you to my beautiful daughter and my other beautiful daughter. This means more to me as I start reflecting on things," she said.
Hawn added, "I said yes to Kurt Russell. I said yes to Bill Hudson, and without Bill I wouldn't have had Katie and Oliver. I wish my mom and my dad could see me."
Even Russell seemed to be taken by the emotional moment as he poured his heart saying, "Goldie to you, I owe my wonderful life. Simply put Goldie, I cherish you. All of the stars in the sky or the boulevard don't hold a candle to that. There's no one else I'd rather be next to than Goldie Hawn."
The wedding-like atmosphere was also acknowledged by Hawn's daughter, actress Kate Hudson, who took to the stage to share her thoughts about her "parents".
Joining Hudson was another Hollywood star, Reese Witherspoon, who fought back tears while addressing her years of admiration for Hawn.
"She's changed my life and she's quite simply my idol. I love you Goldie," Witherspoon added.