A month after Aaron Rodgers and Olivia Munn's split hit the internet, speculation has been rife about the NFL star's private life and his dating activities.
Most recently, media reports linked the football quarterback to Baywatch actress Kelly Rohrbach after the two spent time together on a Los Angeles Golf Course.
However, a recent report by People magazine cleared the air on the whirlwind romance rumours suggesting there's nothing "weird or scandalous" between the two.
In fact, sources claim that the 33-year-old athlete has become accustomed to such reports ever since his father Ed and younger brother Jordan Rodgers spoke publicly about their family feud.
"Aaron and Kelly are just friends, and they went to play golf together," the magazine source revealed. There's absolutely nothing weird or scandalous there, and it's ridiculous that [the tabloids] are making it into something."
The source continued, "Aaron is a young, handsome, single guy. You're going to see him out and about with friends, and you're going to see him with girls. That's just going to happen. He's having a good time hanging out with people who he likes. He's just having fun, and he deserves it."
Romance rumours linking Aaron with Sports Illustrated swimsuit model Rohrbach surfaced soon after his split from his girlfriend of three years, Munn. According to reports, the Newsroom actress wasn't in the good books of the footballer's family, which eventually resulted in their break-up.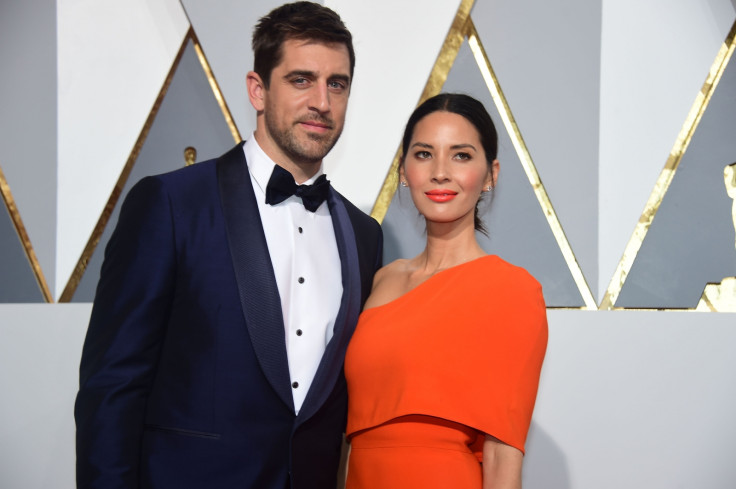 "When [Aaron] got together with Olivia Munn, his family told him they didn't trust her and thought she wasn't with him for the right reasons. That made him furious, and he ended up choosing Olivia over his family," Us Weekly had reported at the time.
Now that the Green Bay Packers star is in the centre of fresh dating speculations, he doesn't seem to be much bothered by the reports.
A source quoted by People said, "Aaron saw the reports about Kelly and thought they were funny. He was like, 'I guess every time I even look at a girl, people are going to say we're getting married.' But no, it doesn't bother him. He knows it comes with the territory."