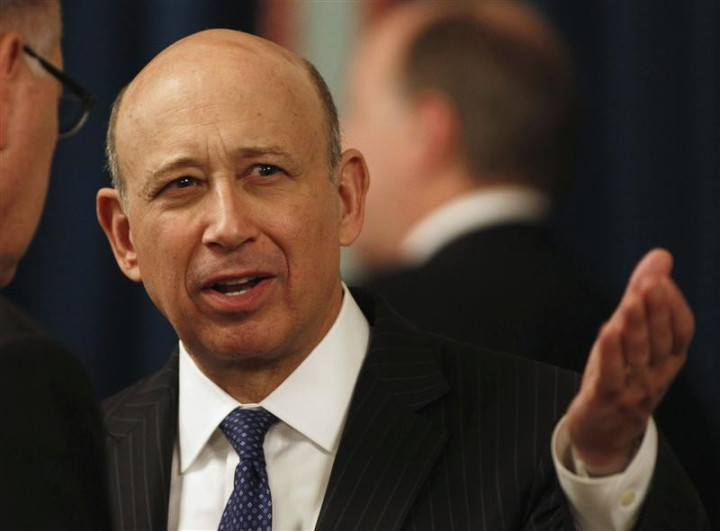 The "Muppet" row between Greg Smith and his former employers Goldman Sachs has widened as the company claimed that he made an unrealistic demand for a $1m (£623,000) salary before he quit.
An internal report said that Smith had an overly high opinion of himself and that managers had discussed the possibility of his leaving the firm because they were unhappy with his performance.
In his resignation letter, Smith said the environment of the company had become "toxic and destructive", said employees would call clients "Muppets" and concluded there had been a "decline in the firm's moral fibre".
However, Goldman Sachs is now saying that Smith resigned just weeks after being turned down for an unrealistic pay rise. He left the company on a salary of $500,000.
A summary of Goldman Sachs' internal investigation following Smith's departure found that he had told managers he expected to earn more than $1m a year and said his career was not advancing as fast as he wanted it to.
One of his managers wrote in an email: "Greg Smith off the charts unrealistic, thinks he shld [sic] trade at multiples."
The report also found the former employee had an overly high opinion of himself, despite him appearing in the lower half of the firm in evaluations.
Smith, it said, had fallen behind his peers who started at the same time as him. After his request for a promotion was denied in January, he asked to be moved to a different sales desk.
The report said Smith moved jobs but "found the transition difficult" because he had trouble getting on with his new female boss.
Smith is on the verge of releasing his book Why I Left Goldman Sachs, in which he supposedly lifts the lid on the unsavoury culture of the firm.
In the book, he claims company executives partied with a topless woman they called Ms Silicone in a hot tub in Las Vegas.
According to the former employee, this incident took place on a stag do. Smith and his colleagues stayed in a five-star hotel where they drank and gambled excessively. The woman is said to have joined them one afternoon when they were all hungover.
Drinking in general was identified as a major part of company life. Smith wrote: "'Alcohol was a big part of the culture at the firm, as it is on Wall Street in general. Getting smashed with your clients was a regular occurrence."
These new segments follow details about what it was like being an intern at the company. In a leaked chapter, Smith says interns were regularly demeaned and constantly judged.
His book, for which he received an estimated $1.5m advance, is due to be released on 22 October.