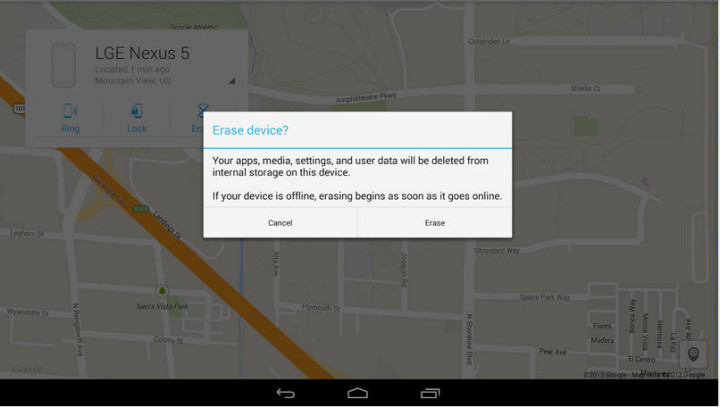 Internet major Google has updated one of its important mobile security features, and the latest enhancement is available to smartphone users running the company's Android 2.3 and above versions.
Google has now enhanced its 'Android Device Manager', which Android users can make use of to try and locate lost smartphones. The Android Device Manager also ensures that the data stored within a particular 'lost Android smartphone' can be remotely erased by users. It also lets users reset the device's (lost) screen lock PIN remotely.
Now, the important functionality has got an enhancement in the form of a 'call back' feature, which when set, enables finders of lost devices to call and return the set to the original owner.
How 'Call Back' Functions?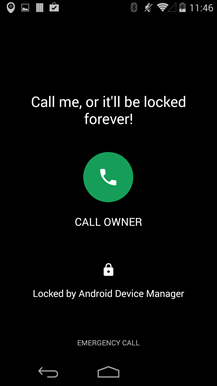 Basically, 'Call Back' requires users to input an alternative phone number which is reachable at all times. In case the device gets lost and is picked up by someone, the 'Call Back' functionality displays a new green button at the bottom when the finder activates the device's (smartphone) screen.
The green button at the bottom ensures a one-touch call to the number entered by the smartphone's original owner, by the person finding the lost device.
Android smartphone owners can also set a message of their choice to be displayed on the lock screen of the phone, in case of device loss.
Another important aspect about Google's latest security enhancement is that, 'Call Back' can be made active even after users lose their Android smartphones.
The above functionality can be set via Google's Android Device Manager, over the web.
Download
The Android Device Manager featuring the 'Call Back' functionality is available for free download from Google Play. Click here to straight away navigate to the app repository.